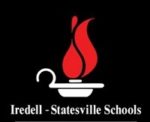 Special to Iredell Free News
In the aftermath of the school shooting in Uvalde, Texas, Iredell-Statesville Schools officials offered reassurance about the security of district schools on Wednesday.
"We are devastated by the terrible tragedy in Uvalde, Texas, and are heartbroken for the loss of innocent lives," I-SS officials said in a statement. "Our thoughts and prayers go out to Uvalde ISD during this unimaginable tragedy. We know that tragedies like this add stress and concern. Iredell-Statesville Schools continues to keep the safety of our students and staff members as our top priority.
"Through our strong partnership with local law enforcement and community agencies, our district has continued to strengthen security measures and mental health supports in our schools."
Nineteen children and two adults were killed in the shooting at Robb Elementary School in Uvalde on Tuesday by an 18-year-old gunman. Seventeen others were reportedly injured.
I-SS Superintendent Jeff James said keeping students and staff safe is a top priority of the district.
"Over the past 10 years, our district has continued to increase security measures to make our campuses safe," James said. "We will continue to partner with our community agencies and look for opportunities to improve the safety of our students and staff."
Resources for Parents
I-SS offered the following resources to parents who are looking for advice on how to talk with their children about this topic:
♦ Common Sense Media: How to Talk to Kids About School Shootings
♦ National Association of School Psychologists: Talking to Children About Violence: Tips for Parents and Teachers