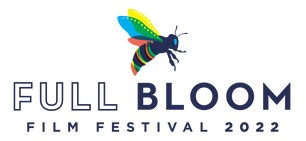 Special to Iredell Free News
The Full Bloom Film Festival has become an anticipated annual celebration of diverse films and filmmakers hosted by the Statesville community.
But the festival is also committed to bringing unique film experiences to Statesville and the surrounding area throughout the year. On Thursday, February 24, the Iredell Arts Council will hold a special screening of four short films at 7 p.m. at the Old Jail. The films shown will be The Bronze Fly; Future's Resistance; The Boy and the Mountain; and The Legacy Sessions.
"The theme of this block of films is storytelling. We wanted each film to be unique in how the story is told," said Full Bloom Film Festival Chairman Charles Ashe. "It's a great broad brushstroke of what people will experience at the festival."
The 2022 Full Bloom Film Festival will be held September 8-10. Tickets are already on sale and available online at www.fullbloomfilmfestival.org.
The festival has received great support from the local community, said Iredell Arts Council Director John Koppelmeyer.
"These screenings are a great way to showcase the wonderful films that are part of the festival and highlight them throughout the year," he said. "We're able to introduce the community to the type of films we have at the festival in smaller doses."
Tickets for the February 24 screening are $10, and are available at the door or at https://www.eventbrite.com/e/fbff-special-screening-tickets-266351042137?aff=ebdssbdestsearch
About the Films
THE BRONZE FLY (0:15:00)
Director: Karleener
France • 2019
A painter gives three magic pills to his visually impaired girlfriend, then intentionally loses her in the crowd. Thanks to a painting and the pills, she will search for the painter and his secret.
FUTURE'S RESISTANCE (0:08:56)
Director: Duncan Lauer
United States • 2021
A young Lebanese woman recounts her story about the aftermath of the Beirut explosion. Through helping with the cleanup, and the protest that followed, her faith in her country comes into question.
THE BOY AND THE MOUNTAIN (0:11:23)
Directors: Santiago Aguilera & Gabriel Monreal
Chile • 2020
Hernán, pushed by his father to dispense with daydreaming and reach high, achieves great success. Hernán, however, makes a crucial decision to fulfill his dream that changes the meaning of his life.
THE LEGACY SESSIONS (0:36:30)
Director: William D. Ashton
United States • 2020
After the death of her mother, a sullen teenager copes with isolation and punk music. But a friendship with an elderly woman in a retirement home slowly helps her express and overcome her grief.