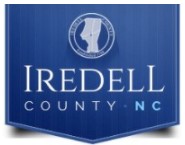 BY KARISSA MILLER
The Iredell County Board of Commissioners on Tuesday rejected a bid of $400 to purchase surplus property located off Harmony Highway.
In July of 2020, commissioners adopted a resolution authorizing county staff to work with Allen Tate Realtors to conduct an upset bid process for a parcel of surplus property owned by Iredell County.
The board agreed to reject a $10,000 offer for the property in July 2022. Staff recommended the same action this time around because of the extremely low bid amount.
Other Business
In other matters:
♦ The board approved a request from Iredell-Statesville Schools to deed the main track of Shepherd Elementary property to the school system in order to combine property and density share with the Parkertown property.
♦ Commissioners approved a request from Emergency Management to apply for the North Carolina Emergency Management Consolidated Grant Program. If approved, the funds will be used to offset the cost of emergency management program and to conduct hazardous materials exercises.
♦ The board approved a request from the Finance Department for approval for an amendment to a lease agreement with the U.S. Department of Agriculture. This is for the farm service agency located at the Cooperative Extension for a 36-month lease.
♦ Commissioners approved a request from Womble Bond Dickinson to waive any conflict of interest that exists or arises regarding a client they represent as it relates to county property. Womble Bond Dickinson serves as the county's bond counsel and also handles insurance defense work for the county. They represent a developer who is acquiring an easement near James Farm Road and will need an easement across land owned by the County. It was determined that it does not represent a conflict of interest.
County Manager's Report
County Manager Beth Mull thanked the board for its work during the long and productive annual fall planning retreat. She also announced that the county offices will be closed on December 23, December 26 and January 2.