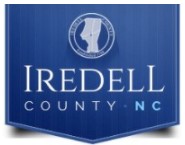 BY KARISSA MILLER
The Iredell County Board of Commissioners will consider a request from the Iredell County Health Department for approval of a tobacco-free campus policy on Tuesday.
The commissioners' meeting is scheduled for 7 p.m. Tuesday at Iredell County Government Center, 200 S. Center Street in Statesville. The board will also meet at 5 p.m. to discuss items on the agenda in more detail. Both meetings are open to the public.
This tobacco-free campus policy would be applicable to the Main Statesville building, Building Standards Building and Government Center South campuses to maintain 100-percent tobacco-free facilities, including vehicles, on outdoor grounds, walkways and parking lots.
It will ban all forms of tobacco use, such as electronic, heated and smokeless tobacco products and/or nicotine products that are not approved by the FDA as tobacco treatment medications.
According to the proposal:
♦ Tobacco is the leading cause of preventable early death and disease.
♦ Smokeless tobacco products contain cancer-causing chemicals and many products contain harmful components like nitrosamines, radioactive elements found in fertilizer, arsenic, beryllium, cadmium, chromium, cobalt, lead, nickel, mercury and or other things.
♦ Smokeless tobacco can lead to nicotine addiction and cancer of the mouth, esophagus and pancreas.
OTHER BUSINESS
In other matters, the board will:
♦ Approve a resolution in memory of the late Commissioner Marvin Norman.
♦ Consider a request from Iredell Library to accept a North Carolina Humanities Large grant in the amount of $20,000. This will allow the library to conduct a ground penetrating radar survey on Green Street Cemetery to identify the parameters of the cemetery and the number of bodies interred.
♦ Consider a request from the Information Technology Department for approval of a service agreement with Spectrum Enterprises for telephone services.
♦ Consider a request from ICATS for approval to call for a public hearing on October 4, 2022, at 7 p.m. in regard to Transportation Grants for Fiscal Year 2024.
♦ Consider a request from the Finance Department for approval of the donation of two ambulances to Mitchell Community College for its EMT training program.
♦ Consider a request from the Finance Department to appropriate two Needs Based School Capital Fund Grants to the Mooresville Graded School District in the total amount of $615,750.