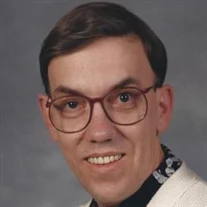 Larry Wayne Rachels was born on February 28, 1950, to Lula and Carl Rachels in Surry County, N.C.
He is survived by his two children, Brandon (Sarah) Rachels and Jenny (Rusty) Arrington of Iredell County; two grandchildren, Kelsey Jones (fiance Quan Turner) and Lucas Rachels, along with two great-grandchildren, Lyla and Kohen Turner. He is survived by two sisters, Elizabeth Myers and Maggie (Larry) Stephens, and was preceded in death by his parents; one sister, Linda Myers; and one brother, JC Rachels.
Larry was a founding member of Westwood Baptist Church, where he served as a deacon and loved to sing of the glory of his risen Savior.
He was beloved by his family, and he always had kind and loving words of wisdom to share with his kids and grandkids. There were many friends that he considered family, and he loved to share stories and laugh about the "good ole days." He never went into a restaurant where he didn't greet someone he knew and share a story about them at the table.
Larry had many talents and hobbies. He was part of the local knitting club, shag club, National Cosmetology Association of NC, and American Pool Association, and he took part in many hair shows, specializing in formal hair techniques that he taught others over the span of his career as a hairstylist.
He also had a huge and loving family of customers that spanned over a 50-plus year career, from having his own shop to retiring from Beth & Company in 2019.
The Lord called him home on Sunday, July 31, 2022. The family will hold a memorial service on Saturday, August 6, 2022, at 2 p.m. at Westwood Baptist Church in Statesville and will receive friends at 1 p.m. prior to the service.
In lieu of flowers, memorial donations can be made to Friendz of Kenz, Inc. at www.friendzofkenz.org or mailed to 1829 Kenmore Drive, Statesville, NC 28625.
Nicholson Funeral Home is honored to serve the Rachels family.