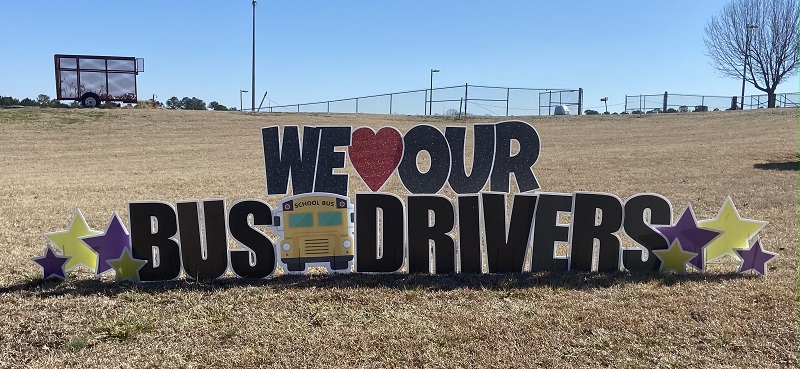 BY KARISSA MILLER
They are the first and last person many Iredell-Statesville Schools students see each weekday, and without reliable bus drivers thousands of students wouldn't make it to school on time every day.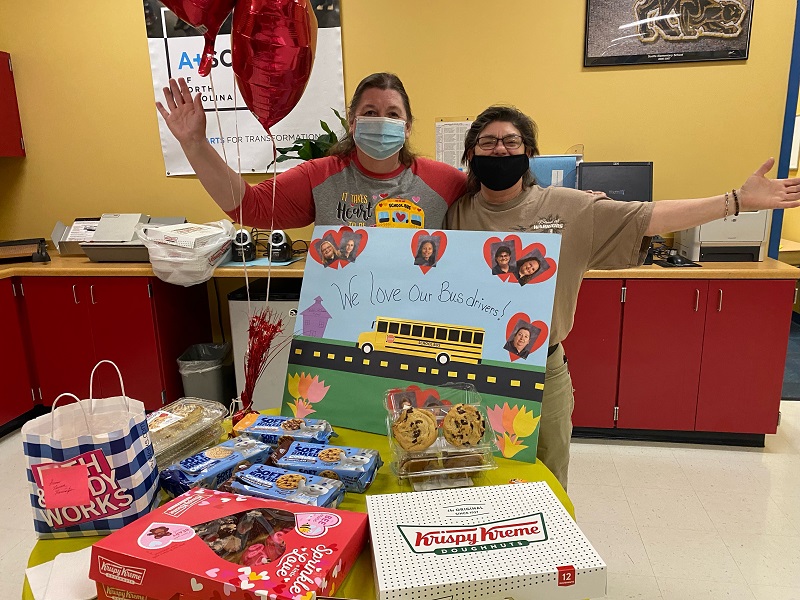 School bus drivers travel thousands of miles each school year, navigating rural roads, neighborhood streets and multi-lane highways to deliver students to their schools and back home safely.
Each year, the American School Bus Council's "Love the Bus" Week is celebrated across North Carolina during the week of Valentine's Day.
Last week I-SS schools saluted and appreciated their school bus drivers, bus mechanics and transportation staff for the invaluable contributions that they make to public education and student safety.
Many I-SS elementary schools made thank you notes/cards for bus drivers, decorated their schools with special banners, photo props and presented drivers with a bag of snacks or something special to eat or drink last week. Lakeshore Elementary School got creative and had a bus appreciation cheer for their drivers as they headed out for their afternoon routes.
BUS FACTS
• I-SS operates 209 buses daily. They travel approximately 2,459,424 miles per year transporting nearly 11,000 students each day.
• The safety of school children is a priority for Iredell-Statesville Schools Transportation Department. Their goal is to provide safe, efficient and timely service to each child.
• Buses are maintained and inspected by trained mechanical technicians in order to prevent hazards.
• Bus drivers undergo continuous instruction and training concerning the safe operation of a school bus.
• Iredell-Statesville Schools Transportation Department strives to maintain the highest standards in school bus safety.
VIDEO
Watch Lakeshore's "Love the Bus" video: https://fb.watch/bjM35jKNV5/
Photo Gallery