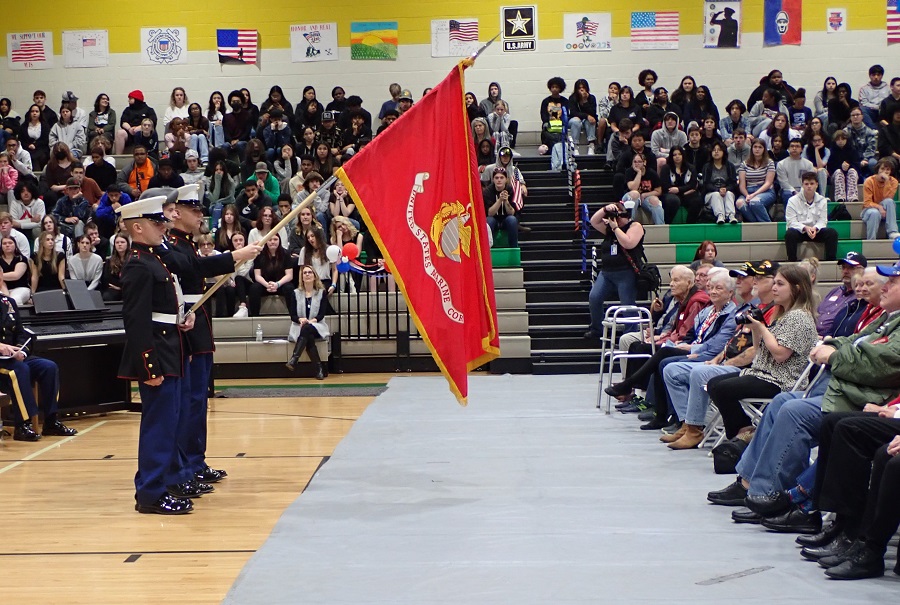 BY KARISSA MILLER
Stressing the importance of every man and woman who has served in the military, Iredell-Statesville Schools Assistant Superintendent of Human Resources Billie Berry addressed a large crowd at the annual Iredell County Veterans Day program at West Iredell High School on Thursday.
Berry, who served in the U.S. Navy as a member of the submarine force for five years, said joining the military after high school was one of the best decisions he's ever made.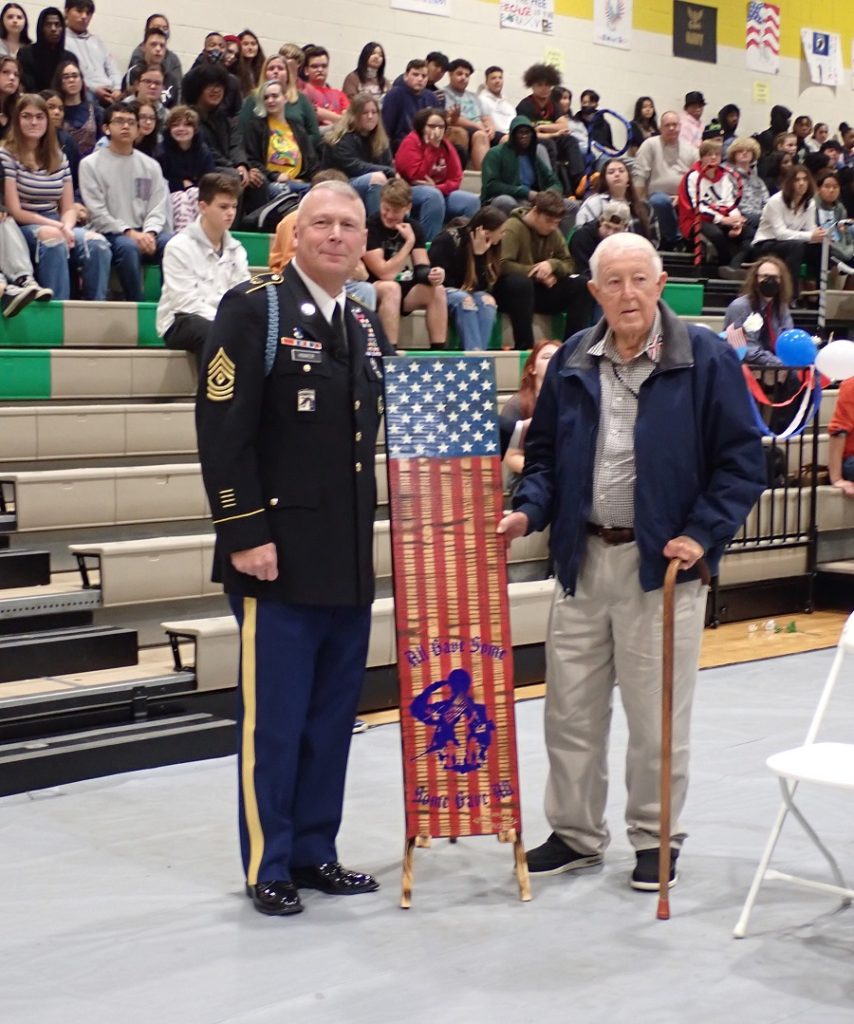 "It took a young man, who was disorganized and lacked direction, and taught me organization, pride, teamwork, the ability to get along with people from all walks of life and so many other important lessons," he explained. "The most important thing it taught me was about service."
While it's important to recognize veterans on Veterans Day, Berry said that's not enough.
"When you think about service, it's something that should be celebrated every single day. The sacrifices you guys made as veterans — those sacrifices continue to take place every day," Berry said.
Service, he said, is "about pride, about standing up for something bigger than yourself. It's about honor. It's about sacrifice, and that sacrifice goes far beyond today."
In closing, he thanked veterans for their sacrifice, for stepping up when no one else would and for being brave.
The veterans program was presented by West Iredell High School's Army Junior ROTC cadets, band and chorus,
After the presentation of the flag, the marching band performed the anthems of the U.S. Army, Marine Corps, Navy, Air Force and Coast Guard.
First Sgt. Reggie Hooker shared a message of hope to veterans when it comes to homelessness and other issues facing today's veterans.
"Veterans, we have to help each other. We have to make them comfortable and walk them through when they are in the lowest part of darkness," Hooker said. "Can I have your promise that we will help each other?"
Retired Lt. Col. Eric VanVliet was recognized for his dedication to the West Iredell Army ROTC students and his willingness to continue to help out even in his retirement.
"We need people out of the military to step up and be teachers like First Sgt. Hooker and Col. VanVliet to fill the void," Iredell-Statesville Sschools Superintendent Jeff James said. "There are 200 openings for programs like this."
Cadets Chance Leatherman, Ali Dowdell and Alexis Czarnecki read poems honoring veterans and described some of their experiences either in war or at home.
Czarnecki, whose brother recently returned from a nine-month deployment to Iraq, read a poem called "I am a Veteran."
Overcome with her emotions, she had to pause for a moment before pushing through to finish the poem.
Cadets also kept with the tradition of recognizing the oldest veteran. Henry Greer Bustle, who will turn 95 this month, received a handcrafted wooden flag.
Guy Miller, 93, received an American flag for being second oldest veteran present.
Another tradition is the cadet poster contest. Cadets make patriotic posters, which are displayed around the school for the Veterans Day event.
Poster winners this year are:
♦ Bravo: Lisa Manea and Tanner Winters
♦ Charlie: Ethan Rockette and Chelsea Hinche/Riley Rockette
♦ Delta: Alexis Czarnecki and Rebecca Manea
Veterans concluded the program by exchanging stories over a barbecue luncheon, which was donated and prepared by Cooking for Christ.
Photo Gallery