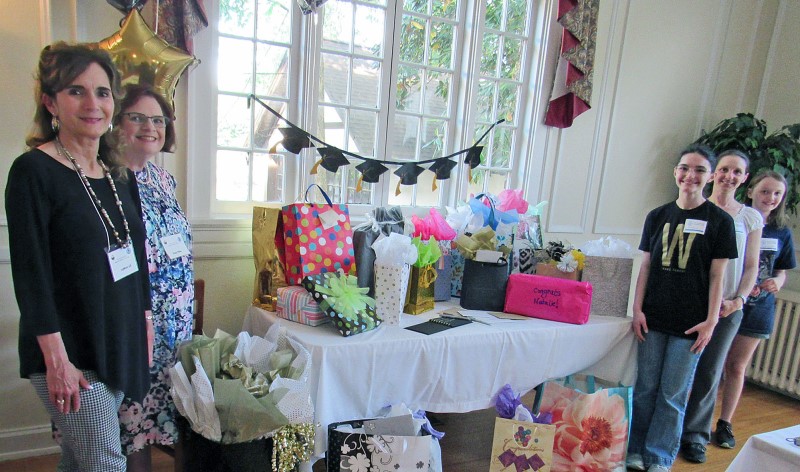 Special to Iredell Free News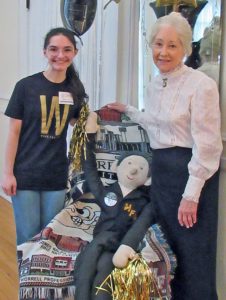 During its May meeting, the General Federation of Women's Club of North Carolina Statesville Woman's Club presented the Sallie Southall Cotten Scholarship winner, Natalie Bridgman, with a "College Shower."
A senior at West Iredell High School, Bridgman will be attending Wake Forest University in the fall to double major in political science and environmental science. She is the daughter of Cathy and Randy Puda of Statesville. At the shower she was accompanied by her mother and sister Ashleigh Puda.
Club Past President Linda Lavinder portrayed Sallie Southall Cotten as she gave a brief history of how the scholarship was established.
Spring Rock Painting
The club will hold a Spring Rock Painting at the clubhouse on Thursday, May 19, from 4 to 5:30 p.m. to paint kindness rocks. For more information, contact Club Project Coordinator Stephanie Gill at 704-657-5008.
Clubhouse Rental
For club information or about renting the GFWC of NC Statesville Woman's Clubhouse for your meeting or event, inquiries may be emailed to the club at Statesvillewomansclub@gmail.com or by calling 704-761-8208.
Learn More
For details on joining the GFWC of NC Statesville Woman's Club, contact Membership Chair Stephanie Gill at 704-657-5008.