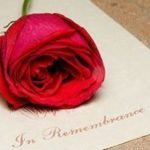 Debra Lynn Charley Hegler, 65, of Troutman, N.C., passed away Tuesday, June 21, 2022, at her home.
Mrs. Hegler was born September 13, 1956, in Canton, Ohio, the daughter of Patricia Morris Charley and the late Harry E. Charley. Debra was married to Franklin Keith Hegler, who preceded her in death. She worked in the medical field as a coding and billing specialist.
In addition to her father and husband, Debra was also preceded in death by her stepson, Bryan Hegler; sister, Elizabeth Ann Charley May; and her brother, Samuel Joseph Charley.
In addition to her mother, Debra is survived by her brother, Kenith E. Charley; her sister, Robin M. Church; her nephew, Ronald Church; and two nieces who were like daughters to her, April Dien Griffin and Nita Ann Church.
Those wishing to make memorial in Mrs. Hegler's honor are asked to consider a local humane society or to the gofundme page created to help with cremation costs: http://www.gofundme.com/f/cremation-costs-for-debbi-hegler
Troutman Funeral Home is serving the family.