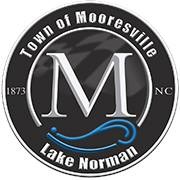 BY MIKE FUHRMAN
Despite the concerns raised by nearby residents about traffic congestion and a possible negative impact on their property values, Mooresville town commissioners on Monday cleared the way for a 108-unit multi-family development near Brawley School Road.
River Rock Development asked commissioners to rezone 21 acres at the corner of Blume Road and Beech Tree Road to allow for 5.06 units per acre. The previous zoning allowed for only two units per acre, meaning any project on the site would have been limited to 43 units.
The developer plans to build and rent one-story triplexes targeted toward residents age 55 and over and military veterans. All of the units will be built to certain ADA standards.
River Rock representative Robert Davis said the developer was committed to a quality product and will spend upwards of $350,000 on each unit, plus more than $250,000 on road improvements.
Neighbors said that the development would exacerbate existing traffic problems in the area, and complained that the rental triplexes would not be in harmony with the nearby single-family, owner occupied developments.
The town board denied a similar rezoning request for the property in May because of concerns over the high-density, a fact that Ken Gorni reminded commissioners of during a public hearing on the rezoning request.
"Why do we do a rezoning that will only make the problem worse?" asked Gorni, who spoke on behalf of three dozen property owners, many of whom attended the meeting.
Others who spoke against the rezoning raised concerns about the fact that it's in a critical watershed area and pointed out that the proposal was not consistent with the One Mooresville Plan, which calls for the area to be developed with single-family homes.
"Please don't go against your own plan," urged Catherine Critz, who has lived on Beech Tree Road for 44 years. "You approved it, you adopted it for good reasons."
Although the town Planning and Zoning Board opposed River Rock Development's rezoning plan by a vote of 4–1, town staff recommended approval and advised the board to approve it and amend the One Mooresville Plan.
While the neighbors opposed the rezoning — and groaned at the suggestion that traffic mitigation measures required of the developer would help ease congestion, several other people spoke in favor of the rezoning.
American gold medalist speed skater Dan Jansen and PGA Champions Tour golfer Scott McCarron, both of whom live in the area, were among those who publicly supported the rezoning.
Jansen, who praised the developers for their concern for the community and support of his nonprofit, said the development would be "an ideal place" for his father, a retired police officer, and his mother, a neonatal nurse, to relocate.
McCarron, who still competes on the Champions Tour, said he and his wife moved to the area six years ago.
"We could have moved anywhere in the country," he said. "We chose Mooresville."
He said the proposed River Rock development would be a good fit for his mother.
"My mom is one of the greatest people I've ever met — and I'd like to have her close to me," McCarron said.
Other supporters included Jason Cox, who told commissioners he has been living with multiple sclerosis for 28 years, said the rental units, which will not have steps inside or out and will have wider doorways inside to accommodate wheelchairs and walkers, would be an attractive housing option for him.
The commissioners voted unanimously to approve the rezoning.