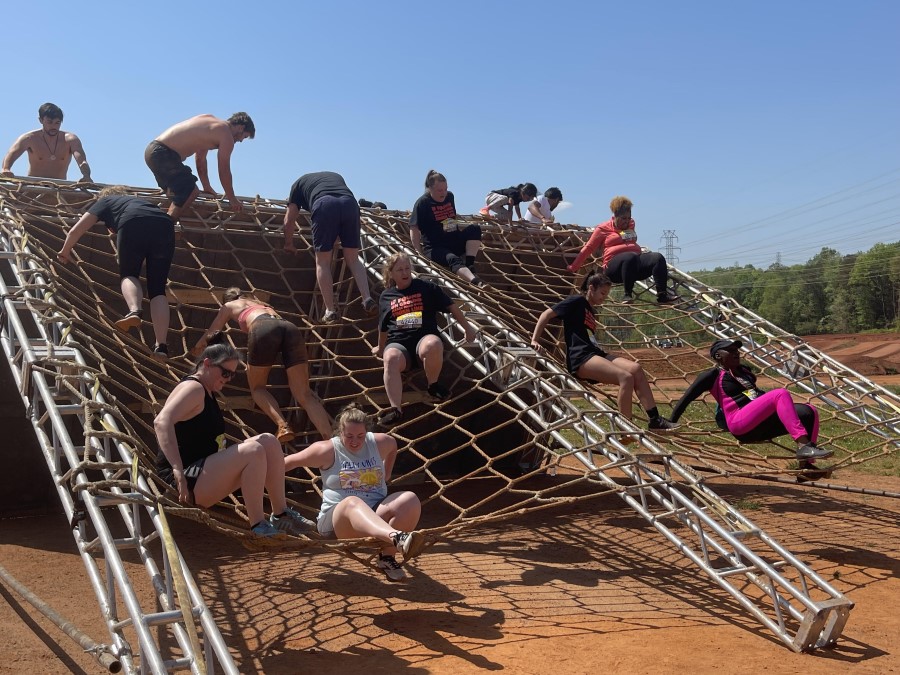 BY MIKE FUHRMAN
About 2,500 people descended on Moto40 MX Park in western Iredell County on Saturday morning to participate in a Muddy Dash event.
It was the first Muddy Dash event held at the riding facility. Groups of participants went off in waves for about 90 minutes. Based on how muddy they got, it was a success.
"Everything went great," said Matt Saunders, who manages the facility. "It couldn't have been any better."
Proceeds from Muddy Run events, which are held across the country, go towards "research, funding, and treatment to families that are battling childhood cancer and terminal illness," according to the organizer's website.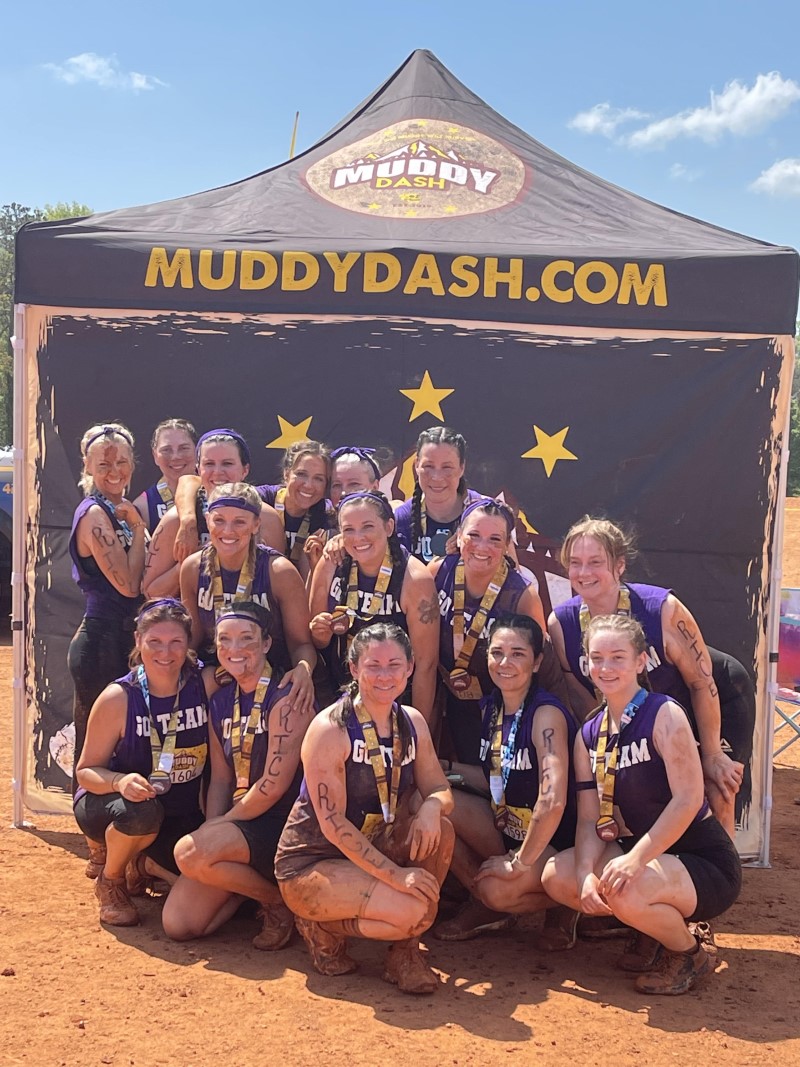 The event attracted participants from throughout the region, including 14 women from New River Christian Academy near Lake Wylie, S.C. They were running in memory of their preschool director, Christie Rice, who recently passed away after battling cancer.
Moto40, which is owned by Joel Suggs, Dustin McClure, Chad Reed and Nick Marinelli, recently marked its first anniversary.
Saunders said the riding facility has been a hit with enthusiasts from the region and beyond, averaging about 130 riders per day.
"We get people from Northern Canada, we've had people from California, we've had people from all over," Saunders said.
Many riders are initially attracted to Moto40 because of its ties to Reed, a championship rider with more than 630,000 followers on Facebook, but they return for the quality of the venue, he explained.
Moto40 has been good for the Statesville economy as well, with riders patronizing local hotels and restaurants on weekends throughout the year.
Saturday's Muddy Dash event was no exception.
"The Statesville Convention and Visitors Bureau is excited to see events like the Muddy Dash choosing Statesville, North Carolina," SCVB Executive Director Cindy Sutton said. "Our hotel partners are reporting being at capacity this weekend, and we love seeing event-goers converge on Statesville businesses to dine and shop after they are done."
Photos