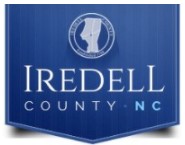 Public Notice
THE IREDELL COUNTY BOARD OF COMMISSIONERS WILL HOLD A PUBLIC HEARING ON TUESDAY, MAY 3, 2022, AT 7:00 P.M. IN THE COMMISSIONERS MEETING ROOM OF THE IREDELL COUNTY GOVERNMENT CENTER AT 200 S. CENTER STREET IN STATESVILLE, NC TO HEAR THE FOLLOWING REQUEST:
PROPOSED TEXT AMENDMENT – Watershed Density Averaging: The County watershed regulations control built upon areas based on the designated protected watersheds. The different watersheds within the County have different percent impervious limitations and/or minimum lot sizes. Density averaging is a process the State requires we allow to transfer impervious allotments from one property to another. A copy of the staff report is available at https://www.co.iredell.nc.us/AgendaCenter/Planning-Board-5.
For further information on the above request, please contact Matthew Todd at 704-928-2048 or mtodd@co.iredell.nc.us.
The meeting will also be broadcast on Spectrum 1306 and available via livestream on the Iredell County website (https://www.co.iredell.nc.us). Any person wishing to comment in writing on the above request, should do so prior to such meeting, or until 24 hours after the public hearing has concluded, to the Board of Commissioners for the County of Iredell, PO Box 788, Statesville, NC 28687, Attention: Clerk to the Board of Commissioners. Also, comments can be submitted via email to publiccomment@co.iredell.nc.us.