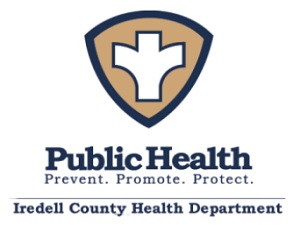 FROM STAFF REPORTS
The number of new cases of COVID-19 in Iredell County has increased each week for the past four weeks, mirroring statewide trends.
With 311 new laboratory confirmed cases in the past week, there have been a total of 59,147 confirmed cases of COVID-19 in Iredell since the onset of the pandemic in March of 2020.
The county's COVID-19 death toll has also increased in December with seven new deaths attributed to COVID-19 between December 3 and December 24. A total 533 deaths in the county have now been attributed to COVID-19, according to the Iredell County Health Department.
in 2022, more than 125 deaths across the county have been attributed to COVID-19.
Twenty individuals who have tested positive for COVID-19, including 15 county residents, were hospitalized across the county, according to the latest data.
Vaccinations
According to the N.C. Department of Health & Human Services, 54 percent of all Iredell County residents received the initial series of COVID-19 vaccines. While 91 percent of county residents ages 65 and older received the initial series, only 25 percent of residents ages 5 to 17 have done so.