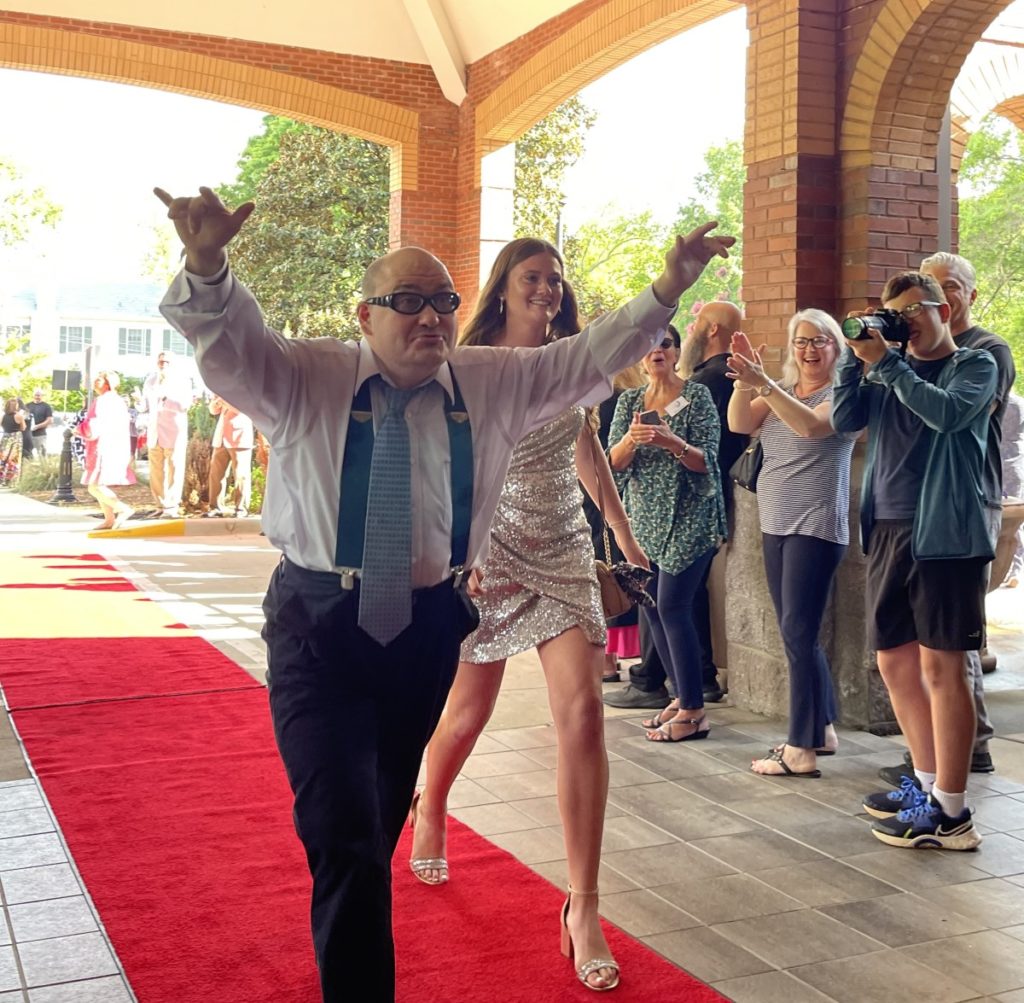 BY KAHLEAH S. GAITHER
Western Avenue Baptist Church hosted Joy Prom 2022 on Friday at the Statesville Civic Center. The theme for this year's event was "Under the Stars."
Joy Prom is for individuals with special needs in the community. The guests were treated to many exciting activities including dancing, photo booths, pamper stations, and entertainment.
The wait for Joy Prom has been long overdue because of the two-year hiatus as a result of the COVID-19 pandemic.
Volunteers and chaperones played a very significant role in this event. More than 200 volunteers signed up, and there was paparazzi cheering on the special guests and taking pictures while they walked the red carpet.
"Everyone is introduced individually and to see them walk down the red carpet and everyone starts cheering for them, it melts your heart," said Associate Pastor Andy Lackey.
Photos