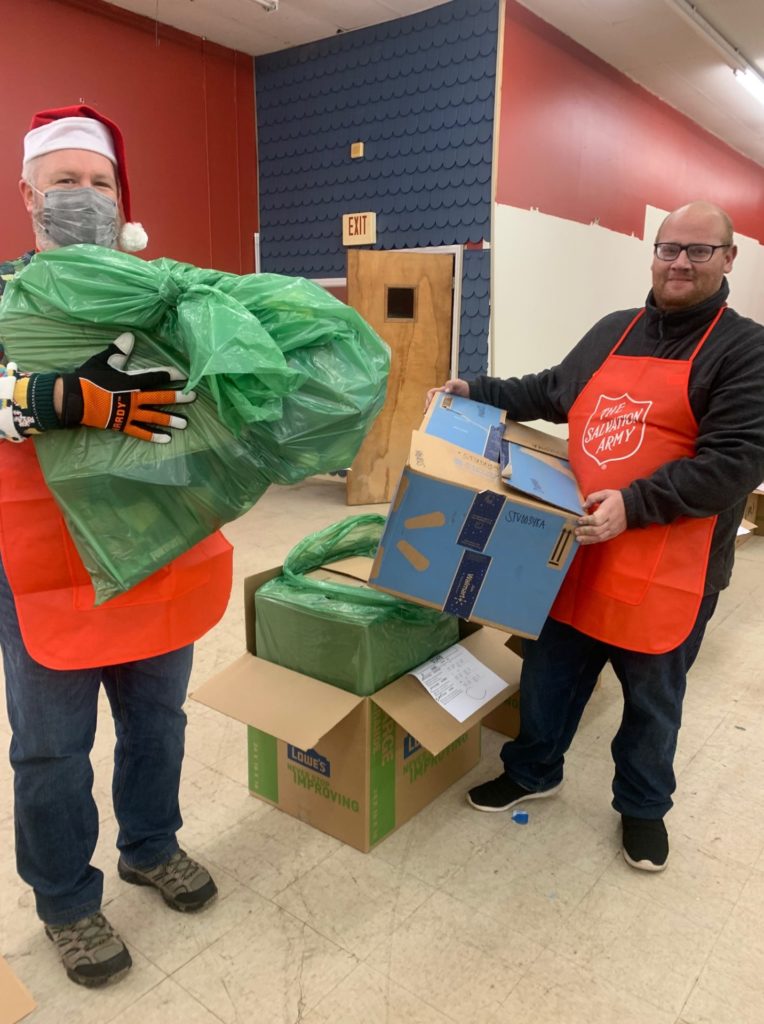 BY BRANDY TEMPLETON
The Salvation Army of Iredell County held its annual gift distribution this week, ensuring that dozens of children will have a Merry Christmas.
Major JoAnn Mure said her team and volunteers have been working since mid-November to collect gifts for 275 Iredell families.
"All these families are fully vetted by schools, DSS, Head Start, or the Iredell Coubty Partnership for Young Children," she shared. "We receive referral slips in September."
After that, parents verify their names, addresses, provide their children's birth certificates, sizes, wishes, and needs.
"It's a tedious and long process," Mure said. "But it's worth it."
The Salvation Army relies on business partners to set out Angel Trees — and on big hearts in the community to fill the needs.
"We are happy if you purchase everything or anything," Mure said. "It helps make a Christmas bright."
Photos