FROM STAFF REPORTS
A Stony Point man who absconded from his probation and was wanted on a new felony charge has been apprehended by the Iredell County Sheriff's Office.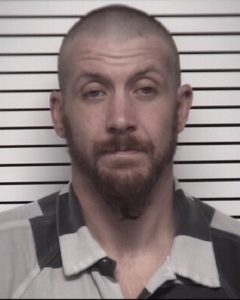 Sheriff Darren Campbell announced the arrest of Devin Lee Bates, 35, in a news release Tuesday.
Deputies assigned to the Warrant Squad responded to a location on Plank Barn Road in Stony Point on September 13 after receiving information that Bates, who had been wanted for the past month, was located there, Campbell said.
Deputies established a perimeter in the area prior to attempting to locate Bates due to his history of running, according to the news release. When deputies made contact with Bates he fled on foot down Highway 90 before being taken into custody in the parking lot of Captain's Galley.
Bates was arrested and transported to the Iredell County Detention Center, where he was charged with misdemeanor resisting a public officer. Magistrate Callejas issued a $10,000 secured bond on that charge and an additional bond of $15,000 on the charges of felony possession of stolen property and felony probation violation.