FROM STAFF REPORTS
A 61-year-old man faces felony assault and kidnapping charges following an investigation by the Iredell County Sheriff's Office.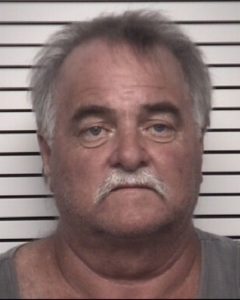 Sheriff Darren Campbell announced the arrest of Mark Alan Long, 61, of Whites Farm Road, Statesville, in a news release Tuesday.
On Saturday, September 17, ICSO patrol deputies responded to a residence in the 700 block of Whites Farm Road in reference to a domestic violence call, Campbell said.
When the deputies arrived on scene, they located the victim who told them she had been assaulted by Long, according to the news release.
The deputies called for Iredell County EMS personnel to come to the scene to examine the victim, who was subsequently transported to a local hospital for medical evaluation.
The deputies went to the hospital to interview the victim. The victim told the deputies about the incident and then received information from the medical staff about the extent of the victim's injury.
Based on the medical findings, it was determined the victim suffered a serious bodily injury.
Deputy M. Farra obtained warrants charging Long with Felony Assault Serious Bodily Injury, Felony Second-Degree Kidnapping, Misdemeanor False Imprisonment, and Misdemeanor Interfere Emergency Communication.
After receiving the warrants deputies began to search for the suspect. He was located at his residence and arrested without further incident.
Long was transported to the Iredell County Detention Center, where Magistrate Watkins ordered him held without bond due to the domestic violence.