FROM STAFF REPORTS
A 23-year-old man faces three felony charges in connection with the sexual abuse of an underage girl following an investigation by the Iredell County Sheriff's Office.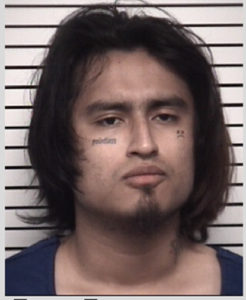 Sheriff Darren Campbell announced the arrest of Bryan Aldair Muniz-Cordoba of Bashford Road, Raleigh, in a news release.
The ICSO began investigating on July 14 after receiving a report in reference to a male suspect having an inappropriate relationship with an underage female, Campbell said.
This investigation was assigned to Special Victims Unit Detective J. Welborn. As part of the investigation, Detective Welborn executed search warrants on the social media accounts used by the suspect to communicate with the underage female victim. As a result of that search, Muniz-Cordoba was identified as the suspect in criminal offenses that occurred in western Iredell County on June 23 and July 11, according to the news release.
Detective Welborn obtained warrants charging Muniz-Cordoba with two counts of Felony Statutory Sex Offense with a Child less than 15 Years Old and Felony Disseminating Obscenities. He was entered as a Wanted Person by the Iredell County Sheriff's Office.
On Wednesday, November 16, Muniz-Cordoba was located in Wake County by Cary Police Department officers and taken into custody. He was ordered held without bond by a Wake County magistrate.
On Thursday, November 17, Muniz-Cordoba was transported to the Iredell County Detention Center. He had his first appearance before District Court Judge Ed Hedrick, who issued a $325,000 secured bond.