FROM STAFF REPORTS
A 53-year-old man faces multiple felony charges, including statutory rape, following an investigation by the Iredell County Sheriff's Office.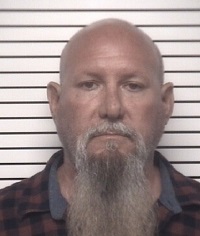 Sheriff Darren Campbell announced the arrest of Robert Harris Jackson III of Brawley Road, Cleveland, in a news release Friday morning.
The ICSO received a report on October 7 regarding a sexual assault of a juvenile female that occurred in southeastern Iredell County on June 25, 2020. The investigation was assigned to Special Victims Unit Detective Elliott Lane.
Detective Lane conducted interviews and coordinated a forensic interview of the victim through the Dove House Children's Advocacy Center. Based on information gathered during the investigation, Harris was identified as the suspect and multiple warrants were obtained, Campbell said.
Harris was taken into custody on Tuesday, October 18, and charged with Statutory Rape of a Child 15 or Younger, Felony First-Degree Statutory Sex Offense, Felony Statutory Sex Offense with a Child 15 or Younger, Felony Statutory Sex Offense with Child by Adult, and Felony Indecent Liberties with Children.
Harris was taken before Magistrate Imes at the Iredell County Detention Center, where he was issued a $500,000 secured bond.