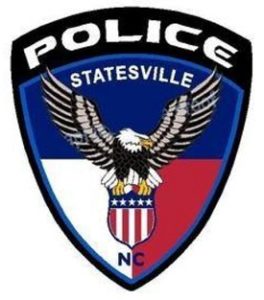 BY MIKE FUHRMAN
A suspect in the fatal shooting of a Statesville man surrendered to police on Friday evening and "looks forward to having his day in court," according to his attorney.
Carl Anthony Cathey, 37, was charged with first-degree murder about 7 p.m. Friday in connection with the early morning shooting of Shawn Darnell Whren Jr. following an investigation by the Statesville Police Department's Criminal Investigations Division.
Whren, 31, died at Iredell Memorial Hospital on Friday after being critically wounded in a home in the 1000 block of Fifth Street about 4:12 a.m., according to the SPD.
Police have not released details about the shooting and did not disclose a possible motive. Investigators asked that anyone with information on this shooting to contact the SPD at 704-878-3406.
Statesville attorney Ken Darty said Friday evening that his client turned himself in after learning there was a warrant for his arrest. Cathey was held in the Iredell County Detention Center overnight.
In a statement to Iredell Free News, Darty said his client "looks forward to having his day in court."
"The Statesville Police Department, as usual, has arrested a man with absolutely no credible evidence to support such an arrest," Darty said. "Their usual knee-jerk reactions to satisfy the public is what has occurred here. I am certain that they did not consult with the District Attorney's Office prior to seeking warrants.
"Carl is a nonviolent family man with a steady job," Darty added. "The deceased, on the other hand has a violent past and was just released from prison. While this does not mean that he deserved to die, his prior criminal conduct indicates that this tragic ending was foreseeable."
According to the N.C. Department of Public Safety, Whren was on probation after being released from state prison on June 5 after serving less than three years of a five- to seven-year prison sentence for an armed robbery conviction in Alexander County.
Darty asked the public to "reserve judgment until all the facts have been disclosed and not assume that Carl is guilty simply because Iredell Firewire and their followers assume he is guilty until he proves his innocence."
Related
♦ JULY 1: Statesville Police investigating fatal shooting on Fifth Street
♦ JULY 1: Statesville police searching for suspect in early morning shooting on Fifth Street