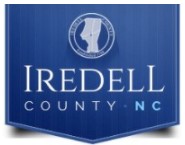 BY KARISSA MILLER
South Iredell Fire-Rescue Chief Jerry Starr is proud of the service his department provides the community and the efforts his team has made in recent years to meet the demands of a growing service area.
Earlier this week the chief told Iredell County commissioners that South Iredell Fire-Rescue needs more financial support from the county.
During the Board of Commissioners meeting on June 21, Starr provided some history and statistics to commissioners to illustrate how South Iredell Fire-Rescue has changed and adapted to serve the community.
"We were born out of the word no," he explained. "The Town of Mooresville decided that they would no longer provide fire protection services outside of their city limits in 1966."
"So the community members formed their own fire department with their bare hands. With the partnership of the county, (they) received their first engine and started business on behalf of folks," he added.
Starr provided the following highlights for the department:
♦ In 2015, South Iredell Fire-Rescue moved into its new station. The cost was approximately $1.9 million.
♦ The department purchased the land in 2015;
♦ South Iredell has a Live-in program;
♦ The department has a training facility;
•♦ n 2020, South Iredell Fire-Rescue saw a need for additional officer coverage so the officers created Car 1. Car 1 provides a State Certified Fire Officer for all incidents Monday through Friday and 24 hours every weekend.
South Iredell Fire-Rescue doesn't have a problem recruiting or retaining volunteers.
"Our footprint is a little bit larger than the average volunteer fire department," Starr said.
The "live-in" program is focused on college students. One of the live-in students is a pre-med student.
In 2020, South Iredell Fire-Rescue built a three-story, 2,700-square-foot training facility that has been used by local departments and non-local departments. The facility has helped develop many firefighters and given them the opportunity to perfect their craft, Starr said.
Budgetary Request
Moving forward, Starr asked the county for an additional $150,000 for staffing for fiscal year 2023-2024. He said that this amount will allow for South Iredell to staff a minimum of one Certified Firefighter/EMT in the station 24/7.
The additional funding would allow South Iredell Fire-Rescue to increase staffing and provide better service.
"I'm hoping with enough advance notice you understand where I'm at and how urgent this is and how patient I've been. My lips are barely above water, and I can barely breathe," Starr said.
South Iredell has seen a steady increase in call volume.
♦ 2018 – 466 incidents
♦ 2019 – 501 incidents
♦ 2020 – 520 incidents
♦ 2021 – 576 incidents
♦ 2022 – projected to be 600 incidents
"We have not seen a substantial increase in operating funds in many years where our neighbors have seen multiple increases," he said.
Starr also mentioned that they have taken on additional roles to provide a better service to taxpayers.