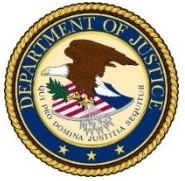 Special to Iredell Free News
CHARLOTTE – U.S. District Judge Kenneth D. Bell sentenced a Statesville man to 135 months in prison on Wednesday for robbing employees of two convenience stores at gunpoint.
Anthony Dwayne Turner Jr., 23, will be required to complete three years of supervised release after serving his prison sentence, Dena J. King, U.S. Attorney for the Western District of North Carolina, said in a news release.
Turner's co-defendant, Xavier Lamar Poteat, 21, also of Statesville, was sentenced to three years in prison and two years of supervised release for his role in the robberies.
Robert R. Wells, Special Agent in Charge of the Federal Bureau of Investigation (FBI), Charlotte Division, Chief Ron Campurciani of the Mooresville Police Department, and Chief Josh Watson of the Troutman Police Department joined U.S. Attorney King in making today's announcement.
According to court documents and evidence presented at the sentencing hearing, on October 9, 2020, at approximately 2:30 a.m., Turner and Poteat walked into a BP convenience store located in Iredell County. Upon entering, Turner walked up to the store clerk while Poteat waited by the door. Turner then pointed a firearm at the store clerk and demanded money. The store clerk emptied both registers, gave the money to Turner and the two men fled the scene.
On the same day at approximately 3:40 a.m., Turner and Poteat entered a Circle K convenience store also located in Iredell County. Poteat again waited by the front door while Turner approached the store clerk, pointed a gun at him and demanded cash from the register., according to court documents. The clerk obeyed and the two men fled the scene.
Law enforcement officers responding to the robbery located Turner and Poteat's vehicle and the two men were arrested shortly thereafter. During the course of the arrest, officers found two firearms inside the vehicle.
According to court records, Turner has previous felony convictions and s prohibited from possessing a firearm.
On October 21, 2021, Turner pleaded guilty to robbery of a business affecting interstate commerce, or "Hobbs Act" robbery, and use, carry and brandishing of a firearm in furtherance of a crime of violence. Poteat pleaded guilty to Hobbs Act robbery.
In making today's announcement, U.S. Attorney King thanked the FBI, the Mooresville Police Department and the Troutman Police Department for their investigation.