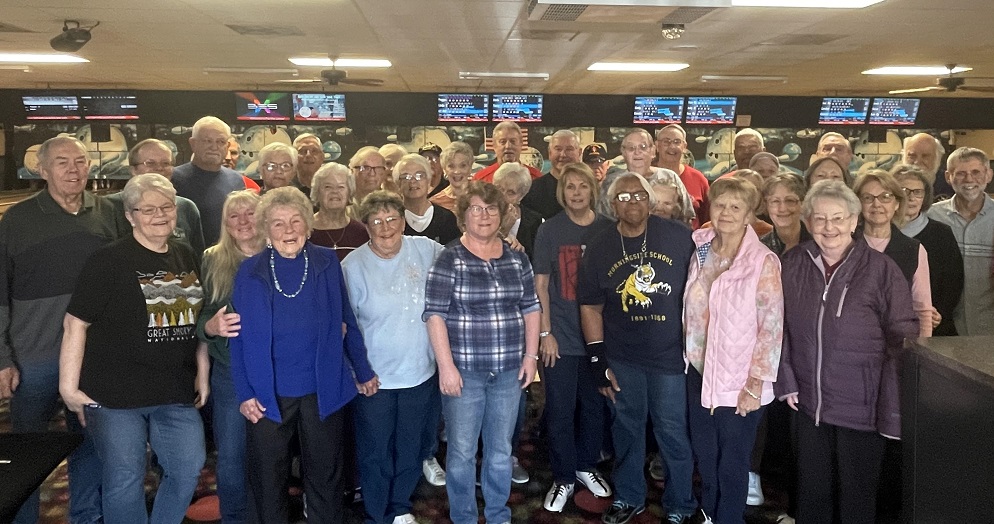 BY MIKE FUHRMAN
Doris Willard turned 99 years old on Friday.
She celebrated a day early by bowling three games — and eating "just a little" birthday cake — with three dozen close friends at Play Mor Lanes in Statesville.
Willard, who bowls twice a week and competes in a senior league on Thursday, had a strike and three spares in her first game as she topped her average with a 124.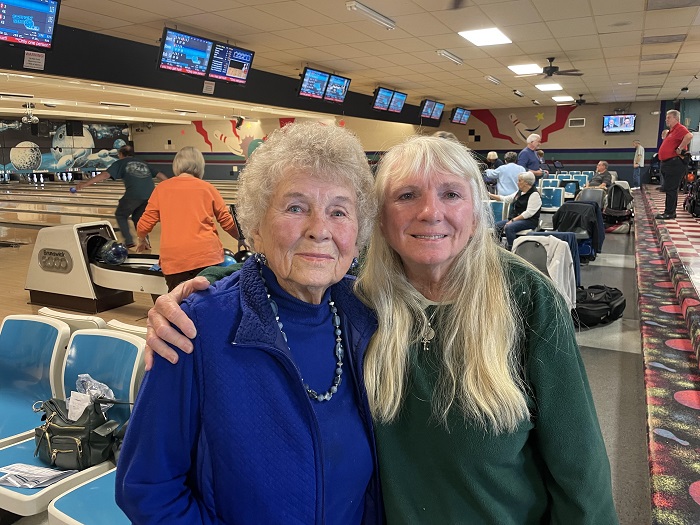 While her friends are amazed by Willard's game — never mind that she still does her own shopping, cooks regularly and enjoys an occasional round of golf with her grandson, she's been bowling regularly for more than 75 years and sees no reason to slow down.
"I used to throw the ball good," she said, "but I can't throw it too hard now."
With her scoring handicap, Willard is one of the top bowlers in the league, and her team "Just Us Three" was in first place in the standings heading into Thursday's games. She had a 300 in a no tap game this summer.
As much as she enjoys bowling, it's clear that Willard gets more out of spending a couple of hours with her friends than she does knocking down pins with her 12-pound ball.
"I've got a lot of friends," she said. "They are all precious to me. I love people."
A graduate of Troutman High School, Willard worked at JC Penney as a packer for 20 years after raising her children. She was married for 70 years before her husband T.S. passed away in 2016. They traveled to 49 states — only bypassing Minnesota — and she has great memories of trips out West.
Today, Willard — who has nine grandchildren and eight great grandchildren — lives with her daughter Tandra. "We take care of each other," said Tandra, who lost her husband in 2019.
Willard still has her driver's license, but she lets her daughter do the driving. Every Tuesday and Thursday Tandra, who doesn't bowl, brings her mom to Play Mor Lanes.
"This is the highlight of her week. All these people mean a whole lot to her."
Willard sees no reason why she won't be back at Play Mor Lanes with her friends on November 18, 2023, for her 100th birthday celebration.
"I hope so," she said. "I'm planning on it anyway."