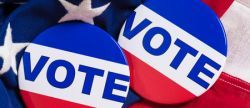 BY MIKE FUHRMAN
If he's elected mayor, Chris Carney promises that residents and taxpayers will receive a better customer-service experience when they are doing business with the Town of Mooresville.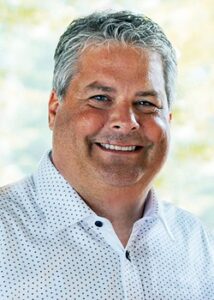 Under the leadership of current elected officials and recent town managers, town staff has lost sight of their mission and purpose, Carney said, promising to change that.
"We only exist to serve the public," he said of the town government.
Carney is self-employed as a consultant to a variety of corporations and has been working on a large industrial development project in Statesville. As mayor, he said he would not work with clients on projects in Mooresville.
Among his first priorities as mayor, Carney said, would be working to unify the town board, which he said comes into meetings "ready to fight" each other.
"That's certainly a different approach than I'm going to have," he added.
There have been too many 4-3 votes in the past year, with current Mayor Miles Atkins casting the tie-breaking vote, which Carney called "an unhealthy way" of doing business.
The town board is also facing more than a handful of lawsuits from residential developers.
Selecting the next town manager, Carney said, is equally important to Mooresville's future. The board must recruit and hire a highly qualified manager with a proven track record and a commitment to customer service, he said.
In addition, the town board must refine the planning process and find a way to balance the demand for high-density residential development with road and infrastructure realities, Carney explained.
"People are going to move here," he said. "We need to develop parameters for where and how that is going to happen."
A former town commissioner and state senator, Carney entered the mayoral race with a splash this summer, raising nearly $100,000 in a campaign kick-off event at the exclusive Saddle Club. Total donations to the Carney campaign have eclipsed $162,000.
His opponent, Bobby Compton, is a three-term town commissioner, but Carney feels like the establishment's choice for mayor.
Among his donors are Rep. Jeff McNeely ($6,400), Rep. Jason Saine's PAC ($1,000), Rep. Grey Mills ($3,000) and Lowe's Executive Vice President Joseph McFarland ($6,400). Troutman Town Manager Ron Wyatt ($500), the former chair of the Iredell County GOP Executive Committee, is also among noteworthy contributors to the Carney campaign.
Carney served as Navy Seabee from 1991 to 1999. In 2005, he was elected to the town board as Ward 4 commissioner. After being re-elected in 2009, he was tapped by commissioners to serve as mayor pro tem. He resigned from the board in 2011 after being selected to serve in the N.C. Senate. During his two years in Raleigh, Carney served on on the Education, Health Care and Finance committees and as vice chairman of the Transportation Committee.
Among his legislative accomplishments was helping secure state funding to realign the intersection of Highway 115 and Mazeppa Road.
Carney said he would use his connections in Raleigh to increase awareness of the need for state funding for local road projects, including a new interstate interchange north of Exit 36.
"I think (Exit 38) will happen when Chris Carney is mayor," he said. "That is one of my priorities."
Carney said he would also encourage the town board to earmark a portion of the $20 million the town receives in sales tax revenues each year for road improvements.
Although he has served in the N.C. General Assembly, Carney said he does not view the mayor's office as a potential springboard to a higher position.
"I have no interest in moving up," he said.
Carney, who worked the polls throughout early voting, said he has been energized by the campaign. His message to voters has been simple: The future of Mooresville is at stake in the election on Tuesday, November 7.
"These decisions are important," he said. "This decision will affect their children and grandchildren."
In his final campaign mailer, Carney encouraged residents to invest the 10 minutes it takes to cast their ballot.
"I can live with the results as long as I know people turned out to vote," he said.
The polls are open from 6:30 a.m. to 7:30 p.m. on Tuesday.