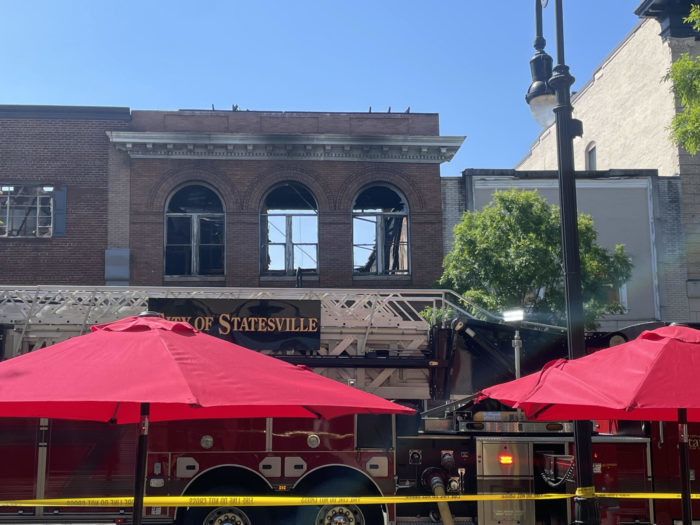 FROM STAFF REPORTS
The Statesville Fire Department on Wednesday continued to monitor the site of a fire that caused significant damage to three buildings in the historic downtown district early Tuesday morning.
SFD personnel checked the buildings overnight and up until 8 a.m. Wednesday, according to a City of Statesville news release. About 3 p.m., firefighters checked for hot spots using thermal imagining and found none.
The origin and cause of the fire, which scorched GGs art frames gifts, Theatre Statesville's rehearsal and office space, and the Merrill Lynch office, have not been released.
The Fire Marshal's Office will continue working alongside insurance investigators for the next couple of days. The fire is still under investigation.
City staff will be securing the area with temporary barriers. The public is asked not enter the area that is marked with fire tape and barriers for any reason.
Related Articles
♦ Massive fire causes significant damage to Downtown Statesville buildings (Photo Gallery)
♦ Supporters launch fundraiser to help Theatre Statesville recover from devastating fire