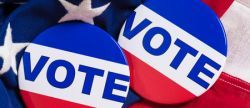 Special to Iredell Free News
John Gallina, a combat-wounded Iraq veteran and dedicated community servant, on Tuesday officially announced his candidacy for the 84th District seat in the N.C. House of Representatives.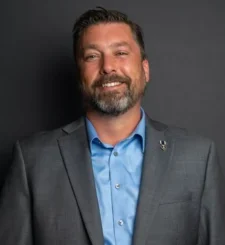 With an unwavering belief in the importance of honest leadership and standing up for core values, Gallina is determined to address the key issues that matter most to the residents of Iredell County – education, crime, schools, and healthcare.
Gallina is the CEO and co-founder of Purple Heart Homes, a national non-profit organization that provides housing solutions to disabled and aging veterans, enabling them to live safely and with dignity in their homes.
"I am excited to announce our campaign North Carolina State House," Gallina said. "Now more than ever, we need a leader who will stand up for our values and be a voice for our community in Raleigh. It is time we get government out of the way of business, put parents back in control of their children's education, and have a budget process that is transparent and free of special interest and lobbyist influences."
A Republican, Gallina promised to be a conservative voice to Raleigh and vowed to stand up to the political establishment and hold lawmakers accountable for their actions.
"I am honored to be in a position to serve, and I look forward to giving Iredell County a voice they can count on," he said.
Gallina's family has called Iredell County home for generations. In 2008, fueled by his desire to make a meaningful impact on the lives of his fellow veterans, John established Purple Heart Homes with his friend Dale Beatty. He and his wife Cori-Anne, a schoolteacher, and their three children live in Statesville. They are active members of Western Baptist Church.