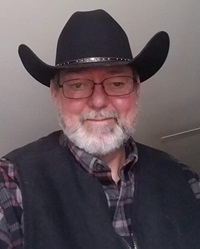 Timothy Keith Sipes, 64, of Statesville, N.C., passed away on Saturday, October 28, 2023, at his home.
Timothy was born in Iredell County, N.C., on May 16, 1959, to Noah Edward Sipes Sr. and Laura McDaniels. He proudly served in the United States Army before being honorably discharged in 1979. After bravely serving in the military, he went on to work as a skilled welder and fabricator for many years.
Timothy was a faithful man who loved the Lord. He was a talented woodworker, He enjoyed spending time outdoors fishing and spending time with his dogs, Baby Girl, Penelope, Missy and Dexter.
He was preceded in death by his parents.
Left to cherish his memory are his brothers, Jerry Sipes (Kathy), Dan Sipes (Wendy) and Ed Sipes (Patty), and a multitude of nieces and nephews.
A Funeral Service with military honors will be held at 11 a.m. on Friday, November 3, 2023, at Nicholson Funeral Home with Pastor Grover Crosswhite officiating. The family will receive friends one hour prior to the service. Burial will take place at Salisbury National Cemetery at a later date.
Nicholson Funeral Home is serving the family.