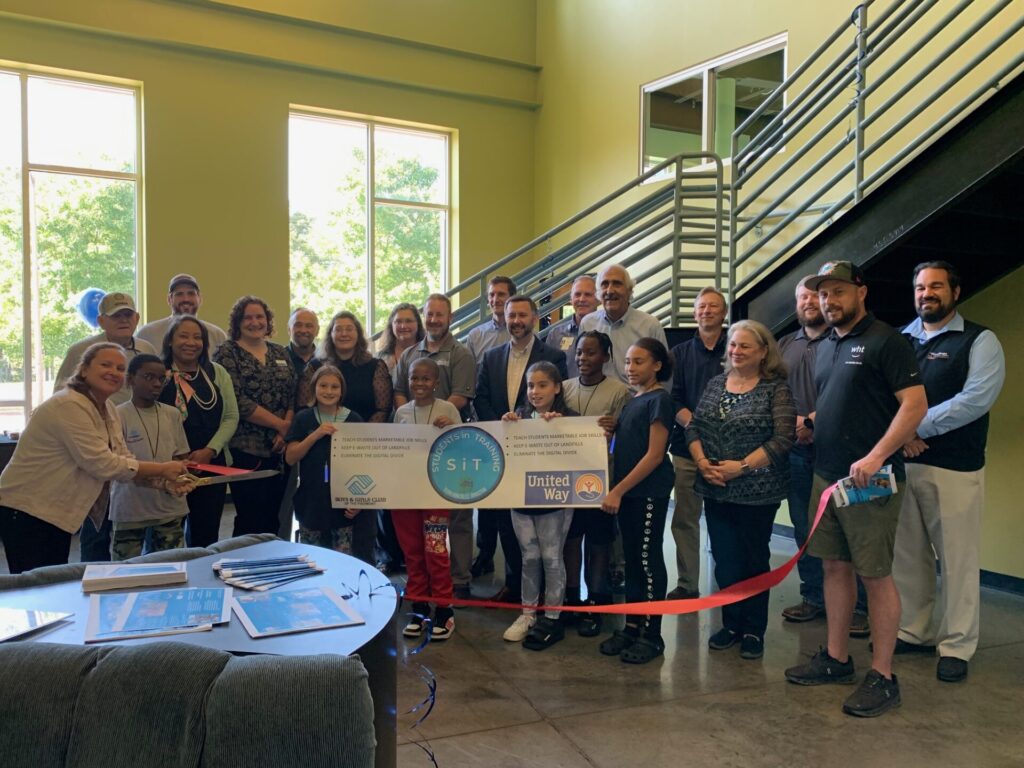 BY BRANDY TEMPLETON
The Boys & Girls Club of the Piedmont has launched a new business venture, Students in Training (SiT), to help find new homes for refurbished computers and recycle older PCs that cannot be repaired.
Club officials hosted a ribbon-cutting ceremony for community leaders on Thursday.
Funded by the United Way Endowment, the program teaches children basics of information technology. It has been become the most popular class offered at the club.
"This generation of young people embraces technology," Director of Development Brady Johnson said. "They love it. They're not afraid of it. They want to get involved in it."
Johnson shared that the opportunity for hands-on learning helps the students with three goals: developing marketable job skills while planting early seeds about career opportunities, being good stewards of resources, and bridging the digital divide for those who don't have access to computers.
For the past four months, students have been disassembling and preparing to re-assemble computer parts. Two different age groups split into groups of 12 alternate days inspecting parts and learning how computers work.
All of this is done while learning the invaluable lesson of giving back to others in need.
Everything that isn't used, including aluminum, copper, and various other metals, are taken to L. Gordon Iron & Metal and Sprout.
"Around 98 percent of the computer is recyclable," according to Johnson.
The money from recycling goes back into the program.
"This process helps keep thousands of pounds of e-waste out of the local land field," Johnson said.
There's been so much excitement that other students are on a waiting list to participate, and the club has reached out to Cochran Street Bible Church hoping to expand.
"We just don't have the room to accommodate all the students who want to participate," said Clarissa Young, executive director of the Boys & Girls Club. "It's exciting for them, and we need more space."
Instructor Terri Gonzalez is also excited about the students' enthusiasm and the program's growth.
"They're learning all the different components," she said. "The next phase is making computers, and they'll even be making their own computers."
Photos