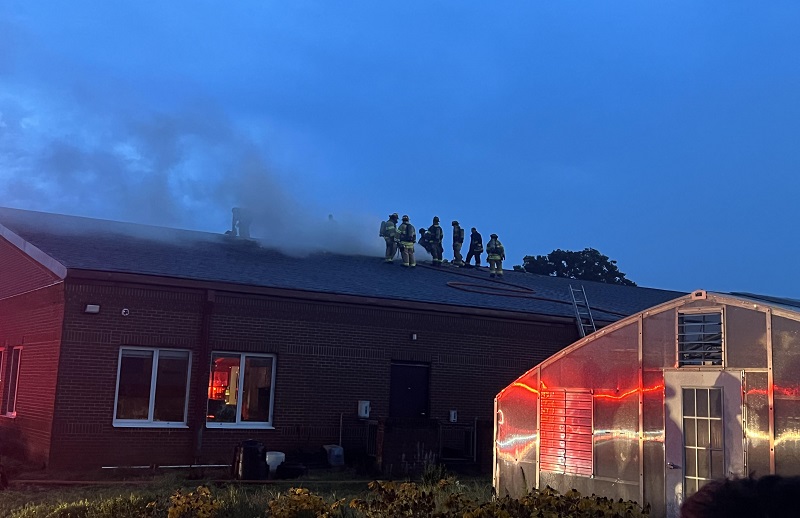 FROM STAFF REPORTS
Iredell-Statesville Schools Superintendent Jeff James is crediting the quick response of volunteer firefighters for limiting the damage after a lightning strike ignited a fire at North Iredell Middle School on Saturday evening.
Lightning struck the roof on the eighth-grade wing, sparking the fire.
Firefighters from Harmony, Union Grove and Central fire departments, along with North Iredell Rescue Squad and Iredell County EMS personnel, responded to the fire.
The damage was contained to the roof and one or two classrooms, according to James.
District personnel visited the scene on Sunday and will continue assessing the damage on Monday.
The superintendent said he did not believe the damage would delay the start of the upcoming school year North Middle. Classes at traditional I-SS schools are scheduled to begin August 14.
Without the quick response, James said, the damage could have been much worse.
"They did a tremendous job," the superintendent explained. "One who lives across the street and knew when lightning hit he needed to check the school. Their amazing response time saved the school from more significant damage."