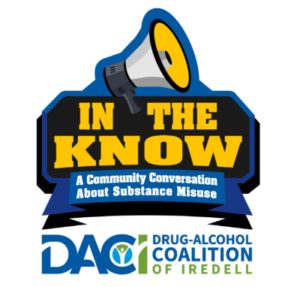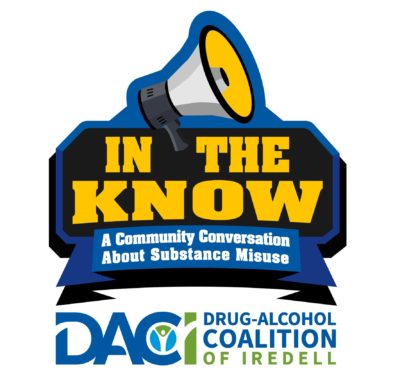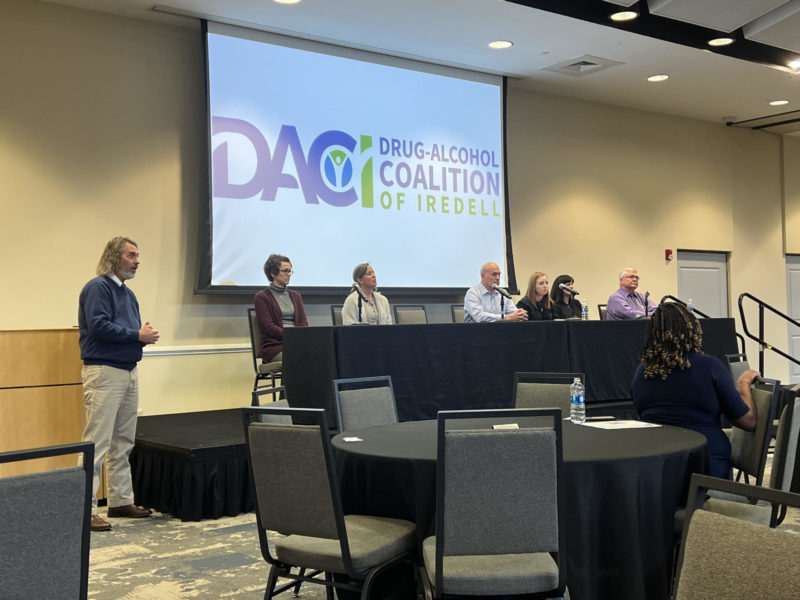 Editor's Note: This is the second part of a three-part series on Drug-Alcohol Coalition Iredell's recent "In the Know" event.
BY DEBBIE PAGE
Iredell County Sheriff's Office Narcotics Division Captain Dow Hawkins knows all too well how prescription drug misuse can ruin lives.
Speaking at the Drug-Alcohol Coalition of Iredell's recent community event, Hawkins shared the origin of his career choice to combat illegal drugs as well as prescription drug misuse.
In 2000, Hawkins' sister, a nurse-practitioner who had been accepted to medical school, became hooked on opioids prescribed after surgery. As her addiction worsened, she began writing fake prescriptions to support her drug habit. She received a prison term for her crimes. As a convicted felon, his sister lost her marriage, children, friends, and career. Fortunately, she is now in recovery, Hawkins said.
In the following years, government investigations found that Purdue Pharma and other drug-makers had encouraged over-prescribing of opioids, leading to overdoses and addiction that have destroyed lives and overwhelmed healthcare and law enforcement across the country.
In an $8 billion settlement in 2020, Purdue Pharma admitted to violating anti-kickback laws by encouraging doctors to prescribe the addictive painkillers. The company paid healthcare companies and doctors who overprescribed oxycontin to patients, many of whom developed addiction.
Hawkins conceded that few people want his job, but he assured the audience that his narcotics unit does "truly good work" to rid the community of illicit drugs and reduce the chance of substance use disorder.
The ICSO also uses prevention strategies, including school resource officers, drug-sniffing K-9s, youth sports leagues, the Sheriff's Teen Academy and the crime prevention trailer to help educate and build relationships with youths.
Hawkins said the ICSO's mission is to treat everyone fairly and take care of every citizen in the county, regardless of who they are. "We work for everybody," he said.
Narcotics enforcement is a priority for the ICSO because substance use disorder is often at the root of other criminal activity, including property crime, breaking and entering, impaired driving, and violent assaults.
During the past four years, the ICSO confiscated a shocking amount of narcotics. Hawkins reminded attendees that these numbers do not include narcotics seized by Statesville, Mooresville, and Troutman police departments or the N.C. Highway Patrol.
In 2019, the ICSO seized 3,113.97 grams of crystal meth, 8,223.13 grams of cocaine, 98.89 grams of heroin, 224 dosage units of hydrocodone, and 280 dosage units of oxycodone in 531 investigations.
In 2020, crystal meth seizures rose to 4,469.97 grams, heroin to 298.36 grams, and hydrocodone to 302 units. Cocaine seizures fell to 2,484.3 grams and oxycodone to 229 units. Fentanyl entered the scene that year, with 21.8 grams seized. (One gram of fentanyl can kill 12 people.)
In 2021, crystal meth seizures skyrocketed to 12,285.56 grams, with oxycodone dosage units also rising to 443. Cocaine continued to fall at 2,200.86 grams, heroin 88.66 grams, fentanyl to 7.48 grams and hydrocodone pills to 18.
In 2022, crystal meth fell to sharply to 1,683.53 grams, with oxycodone pills down to 220. However, fentanyl seizures exploded to 786 grams with heroin nearly doubling to 170.62 grams, cocaine rising to 2,405.63 grams, and hydrocodone units to 235.
The ICSO conducted 20 illicit drug overdose death investigations last year, with Hawkins noting they do not investigate prescription drug overdoses.
The total street value of the drugs confiscated in the past four years is $3,907,693, making profit the driving force of narcotics distributors. The ICSO also seized $12 million in drug money and property from offenders in that period.
Hawkins said the ICSO is also now investigating "death by distribution" cases, charging the dealers with the overdose deaths of their clients.
YORK COUNTY, S.C., CORONERS OFFICE FIGHTING OPIODS
After seeing increasing numbers of overdose deaths, the York County, S.C., Coroners Office, which investigates every death that occurs in the county, began outreach programs to educate the community about the dangers of the drugs flowing into the area.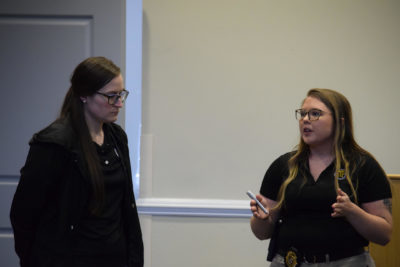 Deputy Coroner Ashley Stout said overdose deaths jumped from 60 in 2017 to 108 in 2021. Fentanyl-related deaths rose from 29 to 64 in that four-year period. In 2022, the number of overdoes deaths in the county dropped to 100, but the fentanyl-related deaths rose to 83.
"We are seeing a lot fentanyl in York County taking many different forms," said Case Manager Rachel James.
Cartels are using "rainbow fentanyl" to lure kids into addiction. Dealers are even replacing candies like Skittles or SweeTarts with rainbow fentanyl pills, resealing the packets, and placing them in convenience stores.
"They are trying to lure our kids in. They are very strategic in what they are doing. I tell my children not to take candy from anyone," said James. "Please check candy every time before you give it to your children."
Investigations have found THC gummies laced with fentanyl so users are not aware what they are consuming. "Eat a gummy one time and you are addicted," said James.
The investigations are also finding fentanyl in vaping fluids, so when investigating a death, they now collect any vape pens found on scene.
"Parents have to be mindful and aware and really talk to your kids. They (drug dealers) are really out there trying to get our younger generation, who are more naive and wanting to be with the crowd," said James.
Three 18-year-olds and one 17-year-old have died of overdoses in York County. Stout said they emphasize in youth programs that "only one pill can kill." One illicit fentanyl pill costs as little as 33 cents on the street.
Narcan is important to have on hand to help someone who suffers an overdose to reverse the opioids effect. Stout and her colleagues carry Narcan to help others as well as to protect themselves as they investigate death scenes since touching or breathing fentanyl residue can cause an overdose to occur.
EMS personnel respond to daily calls to York County high schools for overdoses, whether from THC in vape pens or pill. "We have not yet had a death in a high school, but I know it's coming, and it scares me," said Stout.
Other substances frequently found in York County are designer benzodiazepines, including lonazolam, made by dealers combining clonazepam and alprazolam, and flubromazolam, also called liquid Xanax, that causes drowsiness and amnesia, and depresses the respiratory system.
Xylazine ("tranq"), a veterinary tranquilizer not approved for human use, is typically used as a cutting agent and mixed with other substances like fentanyl or cocaine. The fast-acting chemical increases the euphoric effect as it decreases respiration and heart rate and cannot be reversed with Narcan like an opioid.
"Tranq" also causes grotesque skin ulcers that turn into difficult-to-heal craters of rotted, dead tissue all over the body.
The presence of xylazine in illicit drugs is on the rise all over the country, appearing in 91 percent of the illicit fentanyl samples tested in Philadelphia. Hospital toxicology tests found it present in 78 percent of people who were also positive for fentanyl.
To get a handle on their problem, York County now uses the Overdose Mapping and Application Program (ODMAP) program to zero in on hotspots of overdoses. The technology provides near real-time overdose data to help public safety and public health officials mobilize an immediate response to sudden increases in overdose events if deadly batches of drugs appear in an area.
Iredell County is not using ODMAP, though some surrounding counties are.
The York County Coroners Office also instituted a Community Overdose Review Education (CORE) outreach program that goes into each community in the county with information and statistics specific to their neighborhoods.
"We try to be very transparent in the community. We show pictures of what we've seen in schools. We tell parents what we are seeing around the community so they know what's going on," said James.
"The issue that we run into is the stigma. Most everyone who comes to the event has been affected by overdose. However, with everything being laced now, anyone can be addicted, anyone can be in contact at this point, so we try to remove that stigma to bring awareness," said James.
People who have died by overdose in York County have ranged from age 17 to 88, James added.
EFFECT OF SOCIAL DETERMINANTS AND SUBSTANCE USE DISORDER
Jeff Eads, Partners' regional director of community operations, opened a discussion on the relationship between access to the social determinants of health and the prevalence of substance use disorders (SUD) by posing a question: "What's wrong with these kids?"
His answer was the example and behaviors of adults around them because "they are no different now than years ago in how they respond to their environments."
Eads said that adults must nourish and tend to children like gardeners tend their plants to help them flourish. Schools can offer therapy and help to deal with their problems but cannot change their negative home situations — that only helps children deal with them.
Social determinants are the economic, social, and political conditions in which people are born, grow, live, work, and age and that significantly impact a person's health and well-being.
These determinants are shaped by the distribution of finances, power, and resources on a global, national, or local level. They include economic stability, education, social and community environments, health and healthcare access, and the neighborhood and built environment around them.
However, Eads asserted that no amount of money, therapy, or policing can replace a strong family structure, quality time with family, and a stable, loving home.
Who will develop a substance use issue is difficult to predict since SUD affects people of all ages, races, and socio-economic backgrounds.
"However, research has shown that some factors, such as strong family support, high levels of education, and stable employment, can reduce the likelihood of developing a substance use issue," Eads said.
Those less likely to fare well are no surprise. Limited access to healthcare and educational opportunities, absence of safe housing, scarce healthy food and clean water, poverty, discrimination, and lack of dependable and well-paid job opportunities increase the likelihood of developing substance or alcohol use disorders.
Financial instability adds many stressors on families as they seek affordable, safe housing, nutritious food, and struggle to acquire basic necessities like clothing, transportation, healthcare, and quality education for children.
Graduation rates are lower for children in poverty because of trauma from their inconsistent and often unsafe and unhealthy environments. They are more likely to have reduced education opportunities if they graduate from high school.
The financial stressors can sometimes cause abuse or neglect of children and result in long-lasting impacts on all family members.
Poverty is a significant predictor of substance or alcohol use disorder, with the poor having a three times higher likelihood of developing a substance dependency than those in financial stability.
Feelings of hopelessness and desperation can lead people to escape their trauma by using illicit drugs or alcohol as a coping mechanism. Unfortunately, poor neighborhoods have more access to street drugs and alcohol and have a higher level of cultural acceptance supporting substance use.
People in areas of poverty have the highest level of substance use disorder, are exposed to more violence and discrimination, suffer the social stigma of being "those people," and suffer from a lack of investment in infrastructure.
Because health insurance is tied to jobs, people with low educational levels are less likely to have employment that offers those benefits.
Eads believes that the priority should be on improving the social determinants of all to reduce substance and alcohol disorder and the quality of life and health for all. He urged all to take care of themselves and families to refresh and recharge so they can work without surrender in the cause of reducing SUD/AUD in the community.
KIRKMAN CONNECTS SUBSTANCE USE AND CRIME
Drug-related crimes are not just selling, trafficking, or possession, according to District Attorney Sarah Kirkman, whose office prosecuted 4,750 of these offenses in 2022. They are also the 762 driving while impaired offenses, the felony deaths and murders by DWI or drug sales, the breaking and entering or personal robberies and muggings for drug money, and the assaults, shootings, and murders associated with drug culture.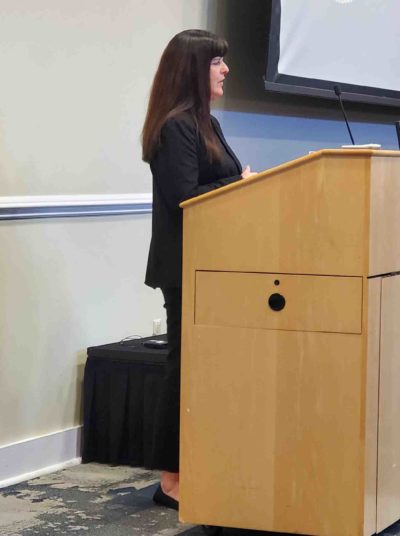 Kirkman maintained that "at the root of most crimes are drugs or alcohol."
"In case you think there is a certain person or group of people who drug or alcohol addiction happens to, I need to remind you it could happen to any person, any time, in any profession, in any job, in any neighborhood," she said.
Kirkman said her career began with mostly marijuana cases until the advent of crack, followed by methamphetamine and illegal labs. Then came the escalating opioid crisis in 1999, accompanied by prescription drug theft, forged prescriptions, and more overdoses.
She recalled a case involving a 14-year-old who received an oxycodone pill, took half, and died by overdose.
Heroin emerged in Iredell County around 2010, with fentanyl entering the scene in 2013 and resulting in a sharp increase in overdoses deaths each succeeding year. Kirkman shared that 298 fentanyl deaths occurred across North Carolina in September of 2022.
Fentanyl is making headlines for good reason, added Kirkman. It's 50 times stronger than heroin and 100 times stronger than morphine. Developed for legitimate medical use, it is now abused in improper doses and available on the street as pills, patches, powder to snort or smoke, and injectables.
Furthermore, Kirkman said the drug is cheap, produces an intense high, and has a high potential for addiction and overdose.
Unfortunately, the difference in dose between a high and an overdose is microscopic. A dose the size of a few grains of salt is fatal. For the even more dangerous variation carfentanil, a dose the size of 1 grain of salt is deadly.
Fentanyl is now being mixed with a variety of other street drugs, including marijuana, counterfeit pills, marijuana gummies, and vaping fluids to produce a more powerful high and speed the addiction process to create more customers for dealers.
To combat substance use disorder, Kirkman urged parents and friends to be alert to the signs of addition, such as changes in appearance (weight, fatigue, hygiene), changes in attitude and interests, lying, and avoiding friends and family.
People also need to recognize the signs of overdose and have ready access to Narcan in homes and vehicles to help reverse the effects of opioid overdoses. Knowing where to get access to addiction recovery services, counseling and support services is also crucial, added Kirkman.
Kirkman said the light at the end of the tunnel is education in schools and in the community. She shared that her middle school daughter is learning about substance misuse through the "Too Good for Drugs" program, and Kirkman hopes this program will stick with them and shape the way they think and act in regard to drugs and alcohol as the drug prevention films in her elementary school class stuck with her.
The light at the end of the tunnel also involves awareness, added Kirkman. The Drug-Alcohol Coalition of Iredell is instrumental in bringing awareness, resources, and support, including the Iredell County Substance Use Resource Guide, Narcan and drug lockbox distribution, installation of drop boxes throughout the county, drug take-back events, and partnering with the Iredell Walk for Recovery.
"Most of all, I think that light at the end of the tunnel is you, you people who are here trying to learn more about what is going on in your community and what you can do to help. So I challenge you to be that light, to do what you can to restore hope and to raise awareness.
"You can't solve a problem unless you know what that problem is, so I challenge each and every one of you to continue to do all that you can do to provide support, to promote awareness, and to be "in the know," Kirkman said.
WHAT TO DO IF SOMEONE OVERDOSES
Signs and symptoms of overdose vary by type of drug, the dosage, and the person's health. If a someone is non-responsive, do not assume the person is asleep since it can take hours for someone overdosing to die.
Because an overdose is a medical emergency, anyone suspecting an overdose should always immediately call 911.
Bystanders should also seek emergency help if a substance user is having a seizure or experiencing severe headache, chest pain, breathing difficulties, snoring or gurgling, has tiny pinpoint pupils, or extreme paranoia, agitation, or confusion.
Exhibiting any of these symptoms indicates the person is in trouble and needs immediate medical care.
North Carolina also has a standing pharmacy order to sell naloxone to keep on hand for individuals who fear a family member or friend may overdose.
Even if naloxone is administered and the person revives, the caretaker should still summon first responders because the effect may be only temporary, depending on the amount of drug ingested.
If a person is unsure if someone is experiencing an opioid overdose, giving the person naloxone is not harmful.
If the person has mixed drugs and an opioid is involved, the person will likely start breathing again after receiving naloxone but may continue to be sedated from the other drugs.
After receiving naloxone, the person overdosing should wake up in two to three minutes. If the person does not wake up in three minutes or loses consciousness again after 30 to 90 minutes, the caretaker or first responder should administer a second dose of naloxone.
Naloxone can cause withdrawal symptoms and a powerful urge to take more of the drug that led to the overdose.
Anyone who has been revived using naloxone should understand the risks involved in taking more drugs because a second overdose can occur since the half-life of naloxone (60 to 90 minutes) is less than heroin and morphine.
Methadone and slow-release opioids such as oxycodone (OxyContin) release the drug slowly over twelve hours or more, so naloxone's effects will wear off long before the drug exits a person's body.
Anyone who has suffered an overdose should be evaluated at a hospital and offered treatment resources to help them start on the road to recovery.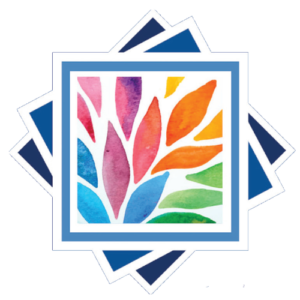 Related Content
PART I — In the Know: Substance misuse increasing across Iredell County
Coming Soon
PART III — "Hope is Not Extinct," an inspiring message to encourage the community to action in battling substance misuse, by Dr. Lonise Bias, mother of University of Maryland basketball great Len Bias, a two time ACC Player of the Year and All-America Team member who died of a cocaine overdose in 1986.