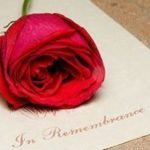 Steven "Steve" Shane Monaghan, 51, of Mooresville, N.C., passed away on Friday, February 10, 2023, at the S. Mitchell Mack Hospice House. Born June 3, 1971, in Nassau, N.Y., he was a son of Thomas and Maureen Monaghan of Florida.
Mr. Monaghan was director of Enterprise Data and Analytics for MSC.
In addition to his parents, he is survived by his wife, Kerri Lynn Smidt Monaghan; children, Emily Monaghan and Kylie Monaghan; and brother, Tim Monaghan (Michelle) and their daughter, Megan.
The family will be receiving friends from 4 to 6 p.m. Monday, February 13, 2023, with a Prayer Service at 5 p.m. A reception will be held in his honor from 6 to 8 p.m. in the Heritage House of Cavin-Cook Funeral Home, Mooresville. In lieu of flowers, memorials may be made to the American Cancer Society at https://donate3.cancer.org.
Cavin-Cook Funeral Home, Mooresville is serving the Monaghan family. Condolences may be made to the family at www.cavin-cook.com.