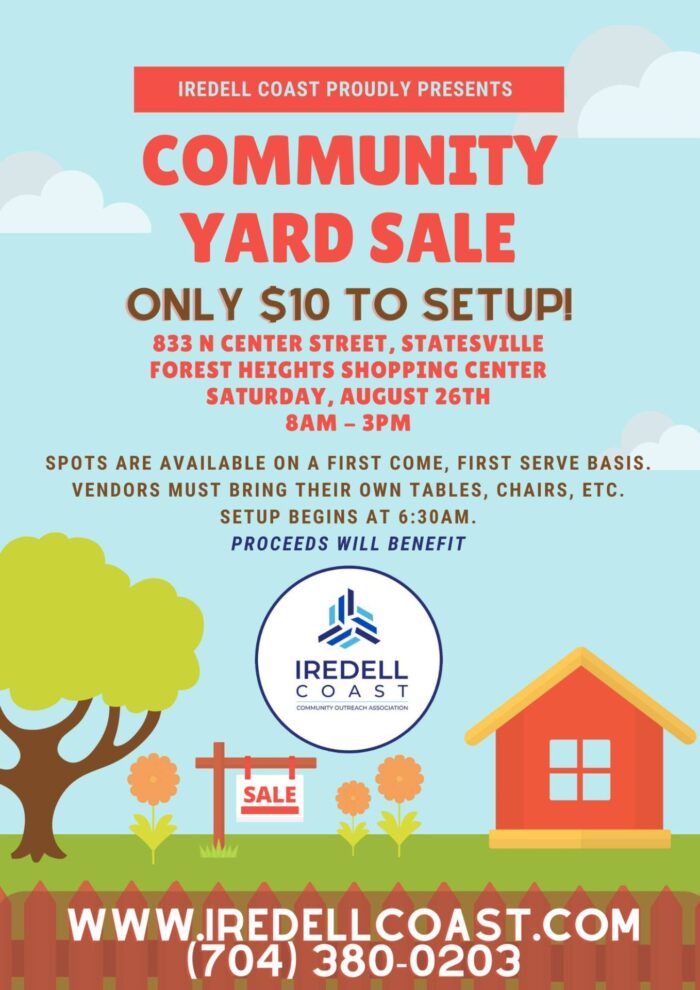 Special to Iredell Free News
Iredell COAST will host a Community Yard Sale event in the nonprofit's parking lot, located at 833 N. Center Street in Statesville, on Saturday, August 26, from 8 a.m. to 3 p.m.
Vendors are invited to setup beginning at 6:30 a.m. Vendor spaces are $10 each. Proceeds will benefit Iredell COAST's Community Outreach. Vendors are accepted on a first-come, first-served basis. Vendors are responsible for bringing their own tables, chairs, tents, etc.
Iredell COAST Hidden Gem Variety Store will also be open 8 a.m. to 4 p.m. and will be selling all of their clothing for $0.50 per piece during the event!
DAWGS Food Trailer will be on site with Beef Dogs, Bratwurst, BBQ Sandwiches, Nachos, and Fresh Lemonade!
Come on out and enjoy a wonderful community outreach event!