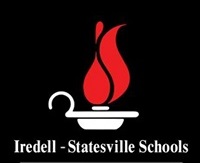 FROM STAFF REPORTS
The Iredell County Board of Elections will hold an evidentiary hearing on a challenge to Iredell-Statesville Schools Board of Education member Abby Trent's voter registration on December 1.
Despite what one Board of Elections member called "ambiguous" evidence, the Board determined that Jill Schooley, who filed the challenge, had demonstrated in a preliminary hearing on Friday that there was probable cause to conclude Trent had moved out of her voter precinct and that the Board should hold a full hearing on the matter.
Schooley's challenge came on the heels of an effort by I-SS Board members Mike Kubiniec and Anita Kurn to have Trent removed from the school board on the grounds that she no longer lives in her I-SS District. The I-SS Board declined to take action on that issue during its November meeting.
Trent conceded that she moved from her residence on Mulberry Street in Statesville to a family-owned home on Old Mountain Road in August. But she said the move is temporary, and she plans to move back to the Mulberry Street house after renovations are completed.
By rule, Trent was not allowed to present evidence during Friday's preliminary hearing.
"I appreciate the attention of the members of the board to this matter," she said afterward. "Today was a preliminary hearing and only the challenger was allowed to speak and provide information. I am looking forward to the December 1 hearing to present the actual facts and give a true version of what has happened regarding my temporary residency issues."
During Friday's hearing, Schooley testified that she and her son had driven by the Old Mountain Road "numerous times" and observed Trent's vehicle parked there. Her son drove by about 11:30 p.m. on Thursday and saw the vehicle, she told the Elections Board.
In support of her challenge, Schooley also submitted a photo provided by Kubiniec as evidence, along with online photos showing Trent's "permanent" residence listed for sale. Schooley also introduced evidence provided by Kubiniec showing that Trent had her mail forwarded to the Old Mountain Road home.
During the Board of Elections public deliberations, Chairman Alan Carpenter said photos posted with the Mulberry Street home's online listing could be construed as evidence that Trent had permanently moved out.
"She had removed every stick of furniture out of the house," he said. "How can that be your domicile when you don't have a bed or couch?"
Trent notified I-SS officials that she was temporarily moving this summer because the Mulberry Street home needed repairs. The home was owned by her grandparents at the time. They added her to the deed in November, and the house is no longer on the market.
If the Board of Elections determines that Trent does not live in her voting precinct, it would strengthen the case of Kubiniec and Kurn to have her removed from office because she would no longer be registered to vote in the I-SS District that she represents.
Trent claims that the efforts to unseat her are part of a concerted effort to retaliate against her for voting with three other I-SS Board members to remove Kubiniec from his position as vice chairman. Chairman Bill Howell spearheaded that effort after receiving numerous claims about Kubiniec's treatment of school district employees. The I-SS Board is expected to vote on a motion to censure Kubiniec in December.
After Howell made his intentions clear during a public meeting, Schooley's son, Micah Phelps, sent a text message to Trent's mother, Angela Matthews, warning that there would be a price to pay.
"Joshua and Caleb are coming jezzebelle, and they are going to rain fire and brimstone over your nasty wicked self," Phelps wrote.
The Board of Elections voted 4-0 on a motion to proceed with a full evidentiary hearing on December 1. Board member Bob Crosswhite recused himself from participating in the hearing.

Related
♦ I-SS Board to consider motions to censure Vice Chair Kubiniec, strip him of leadership position
♦ I-SS Board ousts Kubiniec from leadership position; Kelly elected new vice chairman
♦ Kubiniec and Kurn attempt to have Trent disqualified from seat on I-SS Board
♦ Kubiniec's effort to remove Trent from I-SS Board followed his campaign manager's promise of 'anarchy'