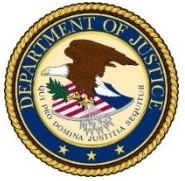 Special to Iredell Free News
A federal grand jury in Charlotte has indicted a Troutman man on charges he orchestrated a fraudulent loan scheme that defrauded the U.S. Small Business Administration (SBA) of more than $3 million and tax evasion.
Dena J. King, U.S. Attorney for the Western District of North Carolina, announced the charges against Matthew Johnson, 58, after the indictment was unsealed following Johnson's initial appearance in court on Friday.
According to allegations in the indictment, Johnson was a dentist and oral surgeon and owner of Johnson Oral Surgery in Mooresville. In addition to the dental practice, Johnson also owned Mount Mourne Springs LLC, a real estate development company.
The indictment alleges that from August 2018 to November 2021, Johnson submitted a false and fraudulent loan application in the name of his dental practice and the real estate development business.
The application was for a loan backed by the SBA, and allegedly contained fraudulent information, including false information regarding the status of Johnson's personal and business taxes and outstanding tax debts. For example, the indictment alleges that one of the fraudulent documents Johnson allegedly submitted in support of the loan application was a fabricated letter purporting to be from the IRS, falsely representing that Johnson was on a payment plan with the IRS. As a result of the fraudulent loan application, Johnson received more than $3 million in an SBA-backed loan.
Contrary to claims Johnson made on the application about the purpose of the loan, Johnson is accused of using the loan funds to pay for personal expenses, including travel, cash withdrawals, and to pay for farm equipment and home improvement projects.
In addition to the loan scheme, the indictment alleges that, from October 2015 to November 2021, Johnson committed tax evasion and failed to pay more than $615,000 in taxes he owed to the IRS for tax years 2013, 2014, 2015, and 2016.
Johnson has been released on bond. He is charged with wire fraud, which carries a maximum penalty of 20 years in prison, and tax evasion, which has a maximum statutory penalty of up to five years in prison. Both charges also carry a fine of up to $250,000 for each offense.
The charges against Johnson are allegations and the defendant is presumed innocent unless and until proven guilty beyond a reasonable doubt in a court of law.
In making today's announcement, U.S. Attorney King thanked IRS-CI for their investigation which led to the federal charges.