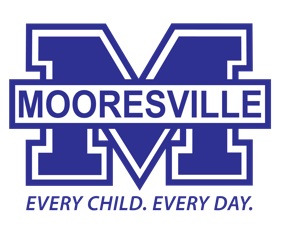 BY DEBBIE PAGE
Mooresville Graded School District officials hosted N.C. Sen. Vickie Sawyer and Iredell County Commission Chair Melissa Neader on Monday for the district's annual legislative breakfast at East Intermediate School.
Superintendent Jason Gardner and MGSD Board of Education Chair Greg Whitfield welcomed the elected officials, along with Mooresville Mayor Miles Atkins, Town Commissioner Gary West, and Mitchell Community College President Tim Brewer, to a discussion about the district's legislative priorities, which are aimed at educating and nurturing the 6,050 students.
Whitfield said he was grateful for the community's dedication to and support for education.
'We value this opportunity … to discuss the educational needs of our our children, which is paramount in our community," he said.
District officials outlined six areas that are critical to MGSD:
Human Resources and Staffing Needs
Recruitment and retention of the best and brightest teachers and support staff is a top priority for MGSD, according to Assistant Superintendent Ingrid Medlock.
"There are many reasons why we are not able to keep employees in our public school systems, and many of those reasons are out of our control," Medlock explained.
However, she identified several areas that state, county, and town officials could help address.
The first was the lack of affordable housing in the Mooresville area for beginning teachers, who earn about $37,000. Medlock suggested creating partnerships with the town and real estate developers to create affordable housing options for teachers and other staff members.
Restoring a bonus for teachers who have earned a master's degree was another suggestion. Only teachers who completed their master's by August of 2013 receive a pay increase for their efforts after the N.C. General Assembly halted this incentive.
Medlock found it ironic that educators are not rewarded for continuing their education to hone their craft and improve their instructional practices. Teachers from out of state are also surprised to learn that their more recently completed master's degrees will not be rewarded with salary increases.
Sawyer noted that the legislature removed master's incentives and improved salaries for all teachers in 2013-14 after studies at the time indicated no correlation between the advanced degree and student achievement.
However, recent research has contradicted that conclusion, and Sawyer has introduced legislation to reinstate master's pay.
To date, that legislation has not been approved. Sawyer said she believes restoring the master's bonus for teachers in STEM areas could gain support among her colleagues.
Improving the overall salary schedule for North Carolina teachers is also important to recruiting staff.
The state currently ranks 40th in the nation in teacher pay, according to Medlock, with beginning teacher salary no longer a livable wage after taxes and other deductions. A beginning teacher commented that she took home just under $2,000 per month.
The N.C. Department of Public Instruction is currently developing and gathering feedback on the Pathways to Excellence for Teaching Professionals, which will be piloted in a few districts for two years if funded by the legislature before implementation. The reform process will take several years to finalize.
Medlock noted that to earn significant salary increases under this proposed plan, already overwhelmed veterans teachers will have to take on many extra duties and responsibilities after 10 to 20 years of proving their teaching excellence.
Instead, Medlock asked, "Can we simply adjust the salary schedule as it is so that we are competitive in hiring with surrounding states? Teachers can literally go across the border and make $10,000 more as a first-year teacher."
The shrinking public education workforce is also forcing every employee to do more for almost the same salary despite the rising costs of living over the past decade. From the school bus driver and support staff to the classroom teacher and administrator, employees are exhausted, district officials said.
Board of Education member Debbie Marsh also expressed concerns about the subjectivity of teacher evaluations and the concentration of power on building-level administrators over teachers' advancement under the current Pathways to Excellence reform proposal.
Marsh worries about the potential for bias and abuses that must be carefully examined.
Noting that the Pathways to Excellence reform process will take years before possible implementation, Superintendent Gardner pleaded for immediate help with salaries to help complete staffing at all levels — from bus drivers to teachers — because shortages are increasing workloads and burnout in every school.
"It is getting to the point that it is challenging to run day-to-day operations," he added.
Adequate and Equitable Resources
Chief Financial Officer Angie Davis recognized the district's positive relationship with the county, which funds the district well, and noted the local supplemental school tax that MGSD levies to fund its $80 million to $90 million budget. About half of the budget comes from state funds.
Davis did express concerns about the Full Time Equivalency Model that the state legislature is considering to change the way schools are funded.
Now, schools are funded on average daily membership for the first two months. Under the new model, students would be considered full time after 300 hours of attendance. Under the FTE model, if high school students take one or two classes at Mitchell Community College, the district would receive reduced funding.
"Instead of being partners, we would be competitors" for funding, said Davis.
Brewer said that such competition would be "challenging" for Mitchell Community College. Gardner said the loss of a proportional share of funding would be "counterproductive."
Sawyer said part of the reasoning for considering the change was "double dipping," or paying for simultaneous student attendance at the high school and community college levels.
Davis said that concerns also exist about NCDPI's outdated technology and whether it can handle the calculations required to determine schools' funding using the FTE model.
Another concern that Davis expressed was that the funding flexibility that charter schools have been afforded is not extended to traditional public schools.
"If we are competing, we ask for a level playing field," she said.
Sawyer agreed, saying that 52 percent of North Carolina's $28 billion budget goes to education (and 51 percent of Iredell County's budget) but "the problem is that it's all funded in silos, so you guys do not have the flexibility you need" to do creative things to meet each district's needs.
Though legislators might look less favorably on increased funding requests, Sawyer said asking for greater flexibility might be a more successful approach.
Gardner said MGSD is handcuffed by lack of flexibility to spend money to meet system needs. These spending regulations cause school systems to send back much needed money to the state because it cannot be spent for their real needs.
"The system is antiquated, and we have to look at a different model to get local control," the superintendent said.
Marsh also pointed out that students sometimes go to charter schools for a brief period and then return to their traditional school, but the pupil allotment money does not follow them, which is another issue that needs legislative attention.
Sawyer asked the district to look for "low hanging fruit" for which to ask for flexibility to begin a process of small, incremental changes to amend school spending regulations over time.
Davis also noted while the alignment of state salary schedules for non-teaching staff and the increases in maximum salary are welcome to make school system salaries competitive with other state agencies, the state allotted no more money to fund this change, placing the financial burden on school systems' local money to raise the salaries.
"It's great when the funding comes with it!" Davis noted.
Accountability and Achievement Reform
Gardner asked that the A -F school grading model (based on 80% achievement and 20% growth) be reconsidered to more accurately reflect the progress happening in a school, saying the current grading criteria is too "limited."
The superintendent added that employers want more emphasis on soft skills, such as problem-solving, collaboration, and communication. "We need a more complete picture of student achievement than just test data," he said.
The state uses the Education Value-Added Assessment System (EVAAS) to determine achievement, whether the student knows what he or she is supposed to know at any particular grade level based on proficiency on a standardized test on grade-level material.
EVAAS also assesses academic growth — or how much a student has learned — by measuring expected progress against actual progress. This growth measurement is complex because it is independent of whether the student knows what he or she should know in a given grade.
Gardner also pointed out EVAAS uses a bell curve measurement of achievement, so even if all state schools improve test scores, about 15 percent percent will be labeled as "failing." The number of failing schools doubled during the pandemic, he said.
A "low-performing" school also gets little help from the state. Instead, the state requires more reports and "super evaluations" while providing no resources, funding, coaching or other supportive measures, other than webinars, to actually help students, he added.
Gardner said a variety of measures need to be used to "grade" a school, even if they are not as clean and black and white as test data. "We need a whole picture of the child," he said.
Student Health and Safety
Assistant Superintendent of Auxiliary Services Scott Smith noted school safety grant funds were allowing the district to hire an additional school resource officer and to add additional counseling resources and mental health support training.
They have also updated intercom, camera, and security systems across the system with the grant funds.
Smith asked Sawyer to look into state funding for cyber security help for small districts like MGSD that cannot afford it. Several districts in North Carolina have been attacked.
Chief Student Services Officer Sandy Albert asked for funding for additional school counselors. "They are the first people our students go to, especially in the younger grades," she said.
Albert also requested funding for mental health training for staff in identifying suicide risks and threat assessment, and to provide more direct help to students.
Lifestance provides mental health services for 300 MGSD students, with 39 on the waitlist to get services, she said.
Staff members are seeing dramatic increases in behavioral problems since the COVID-19 pandemic began, and counselors, especially at the high school level, must also create schedules and give career counseling and college application assistance, which limits individual counseling time for students with personal or social problems or mental health issues.
Gardner noted the district monitors school email for threats, fights, and self-harm. Most of the alerts they get are concerning self-harm, the superintendent said.
Sawyer suggested looking into partnerships with private sector mental health services and billing the student's Medicaid or private insurance as one solution.
School Calendar Flexibility
In 2004, because of travel and tourism lobbying, the state legislature took school calendar control away from districts and mandated a school start date of the Monday closest to August 26 and an end date of the Friday closest to June 11.
The district asked Sawyer and her legislative colleagues to vote against legislation that would make the current calendar laws more restrictive with added penalties.
Chief Communications Officer Tanae Sump-McLean said aligning with community college calendars was important for the large number of MGSD students taking Mitchell courses. Completing exams before Christmas break was also in the best interest of students.
"Non-educators on the coast should not dictate the calendar," added Sump-McLean.
Restart schools and charter schools have calendar flexibility, a tool that all school districts should also have to meet their specific needs, district officials said.
Limit Parental Bill of Rights
Gardner acknowledged that a "Parents' Bill of Rights" will likely again come before the General Assembly in the upcoming session after consideration but no final passage last year. He asked Sawyer to try to help limit the scope of the bill to prevent it from becoming a burden to teachers.
"It's another thing that will drive teachers away. Time is already a huge issue for teachers," said Gardner.
One teacher predicted a "mass exodus" from the teaching profession if this bill passes.
Gardner said the district posts curricular resources online and gladly addresses any concerns parents have by going over the any materials with them. There is also a board policy allowing for parental review of resources.
"What is the purpose of the bill? What does it accomplish?" he asked.
(The latest version of the bill from June is available at https://www.ncleg.gov/Sessions/2021/Bills/House/PDF/H755v5.pdf.)
OFFICIALS' COMMENTS
Neader, a volunteer in schools for 25 years, said she sees the exhaustion and frustration of educators as she visits classrooms around the county. She said community members need to reach out and support overwhelmed teachers.
"I've seen teachers walk away — they cannot take it anymore," she said.
Mayor Atkins said that new residents are moving to the area in droves, and the accompanying growing pains will require collaboration at all levels of government to solve emerging issues.
He also added that student mental and physical health is a real problem everywhere and will take a huge amount of resources to address.
Commissioner West said that town efforts to offer incentives to developers to build a certain percentage of affordable housing has only gotten one participant. He hopes public/private partnerships and grant money could be combined to help solve the scarcity of affordable housing for school personnel, first responders, law enforcement, and others.