Special to Iredell Free News
City Manager Ron Smith announced Monday that Devon Shelton has been named director of Electric Utilities for the City of Statesville, effective immediately.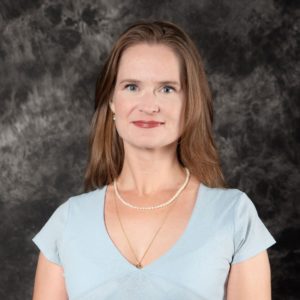 Shelton has served as interim director for the past six months following the resignation of John Maclaga in July 2022.
"Devon has been with the Electric Utilities Department for nine years, knows the inner workings, and has been a part of the tremendous growth we are currently experiencing. She is an asset to the department and the city," Smith explained. "During her tenure as interim director, she held the reins for four jobs in administration at one point, all while dealing with the highest growth this city has ever experienced."
Shelton will be responsible for overseeing the design, installation, operation, maintenance, and repair of the city's electric transmission and distribution system.
She served as assistant electric utilities director since 2014 and has more than 16 years of electric utilities experience in local government. After graduating from N.C. State University in 2005 with a bachelor's degree in electrical engineering, she worked with the City of Gastonia as a power systems engineer and rate Specialist.
Shelton is a member of the Society of Women Engineers, Institute of Electrical and Electronics Engineers (IEEE), IEEE Women in Engineering, and the IEEE Power Engineering Society.
A native of Liberty, N.C., Devon enjoys dancing, spending time outdoors and with her family and friends. She also has a great love for animals, especially cats.