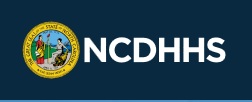 Special to Iredell Free News
RALEIGH — Everyone 6 months and older should get the fall COVID-19 vaccine with their flu shot.
Because the COVID-19 virus continues to evolve, the updated COVID-19 vaccine is designed to match the changed virus and help protect people from serious illness, hospitalization and death. The vaccine becomes available at a time when North Carolina is seeing an increase in COVID-19 infections according to the North Carolina Respiratory Virus Dashboard.
Vaccines are our most powerful tool to prevent serious illness and death from COVID-19 and other viruses, according to public health officials.
Flu and respiratory syncytial virus (RSV) also spread in the fall and winter. Like COVID-19, these viruses cause a respiratory infection that can lead to severe illness and even death, particularly in older adults, young children and those with underlying medical issues.
"Like the annual flu shot, the fall COVID-19 vaccine provides the most up-to-date protection against the COVID-19 virus and will help us prepare for seasonal viruses that disrupt our lives," said Dr. Elizabeth Cuervo Tilson, State Health Director and NCDHHS Chief Medical Officer. "We encourage everyone to talk with a health care provider about all recommended vaccines. Protect your family so you can enjoy the activities, sports, school and time with loved ones this fall and winter."
Health officials recommend everyone 6 months and older get their annual flu shot, ideally before the end of October. This year, for the first time, there is also an RSV vaccine to protect people 60 years and older. In addition, there is a new medication that can protect infants under 8 months and some older babies at increased risk of severe illness with RSV. People should talk to their doctors about whether RSV protection might also be needed for them or their child.
"COVID-19 continues to be a very real risk for many people, and last fall, COVID-19, flu and RSV spread widely at the same time," said Dr. Zack Moore, State Epidemiologist. "Safe and effective vaccines are the best way to protect against these viruses. They are especially important for those at higher risk of complications — people 65 and older, children younger than 5, pregnant women and those with certain medical conditions, like asthma, diabetes and heart disease."
For people with health insurance, most plans will cover the COVID-19 vaccine at no cost. Children who are insured by Medicaid or are uninsured or underinsured can get vaccines at no cost through the Vaccines for Children (VFC) program, which offers vaccines to eligible children through age 18.
The State of North Carolina will also receive a limited supply of free vaccines for uninsured or underinsured adults through the federal Bridge Access Program. These vaccines will be distributed to safety net providers like Community Health Centers and local health departments and to pharmacies participating in the Bridge Access Program.
Providers began pre-ordering the fall COVID-19 vaccines on September 8, and supplies could begin coming into the state at the end of this week, with more availability starting next week. With the exception of VFC and the Bridge Access Program, states do not allocate vaccines to providers.
Providers and pharmacies must order vaccine supplies directly from manufacturers. NCDHHS encourages providers and pharmacies to order the vaccine so it will be available for their patients and communities.
Flu vaccines are often available at little to no cost at pharmacies, local health departments, doctor offices and other providers throughout the state. For more information on flu vaccines, visit flu.ncdhhs.gov.
LEARN MORE
For more information about COVID-19 vaccines, visit MySpot.nc.gov, call the CDC-INFO Contact Center at 800-CDC-INFO or visit ncdhhs.gov/LHD to contact a local health department. Read the CDC's full statement.