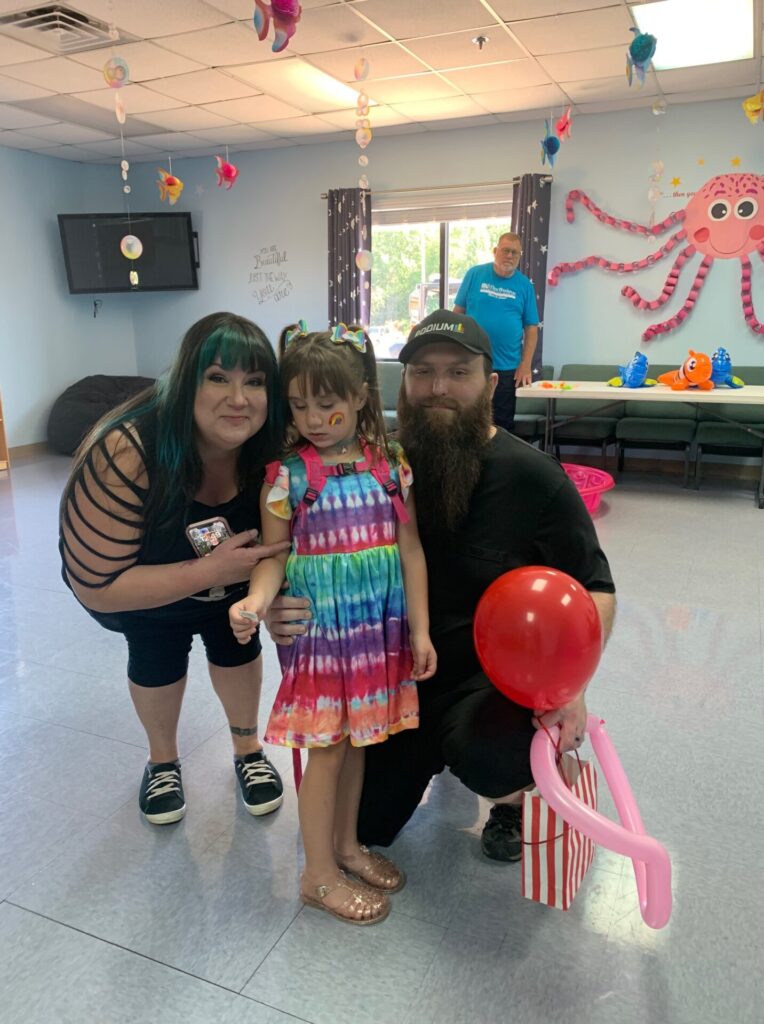 BY BRANDY TEMPLETON
Northview Church of Christ hosted a special needs carnival on Saturday.
Children and adults with special needs were the guests of honor at Northview Church of Christ on Saturday as the church hosted carnival as part of its Stars Ministry.
Guests enjoyed a barrel train, along with games, face painting, dairy cows, Rescue Ranch animals, and a magician. There were also sno-cones, cotton candy, popcorn, and chicken nuggets.
This carnival was the third for the church. Organizers had to cancel the event during the COVID-19 pandemic.
The event is a natural extension of one of the church's ministries, Elder Ernie Ulmer said.
"The Stars Ministry was formed to help families with special needs children be able to attend church, while also offering an inclusive classroom to teach them," he said.
The ministry's name is inspired by a verse from Philippians 2:15 that instructs followers to "live clean, innocent lives as Children of God shining like bright lights in a world full of crooked and perverse people … among whom you shine like stars in the world."
Church member Mike Carsno is thankful for the ministry. It has benefited his stepson and the entire family tremendously.
"There's not many special needs ministries in the area," he shared. "We want to do this every year for the community."
Felicia Davis also appreciated those who organized the event. She drove all the way from Kannapolis with her special needs daughter, Kendall, 25.
"The people here are so nice," Davis said. "There's not a lot of events for special needs. You have to seek them out. This one's so encouraging."
Photo Gallery