FROM STAFF REPORTS
Rep. Patrick McHenry has joined with more than five dozen other members of Congress to express their opposition to a decision by the U.S. Department of Education to withhold federal funding from hunting and archery education programs.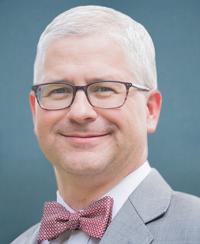 McHenry, who represents North Carolina's 10th District, is part of a group demanding that the Biden administration restore funding to the programs.
"Hunting education and archery programs in our schools are vital to teaching proper firearm safety and providing opportunity for young people to pursue their passions," McHenry said in a news release Wednesday. "This egregious overreach from President Biden and Secretary Cardona is this administration's latest attack on our Second Amendment rights, this time impacting students in the 10th District.
"The administration must reverse this harmful policy immediately," he added.
McHenry was one of 66 members of the U.S. House who signed a letter to Education Secretary Miguel Cardona.
"Eliminating this funding through executive 'interpretation' of law flies in the face of congressional intent," the letter states. "Your actions to advance a radical Far-Left anti-gun agenda are not only an abuse of executive power but eliminate the opportunity for kids to learn important skills, safety, and life lessons."
According to the letter, some 1.3 million students from 9,000 schools across 49 states are enrolled in archery courses through The National Archery in Schools Program, while the Hunter Education Association certifies more than 500,000 young hunters every year.
LEARN MORE
Read the entire letter HERE.