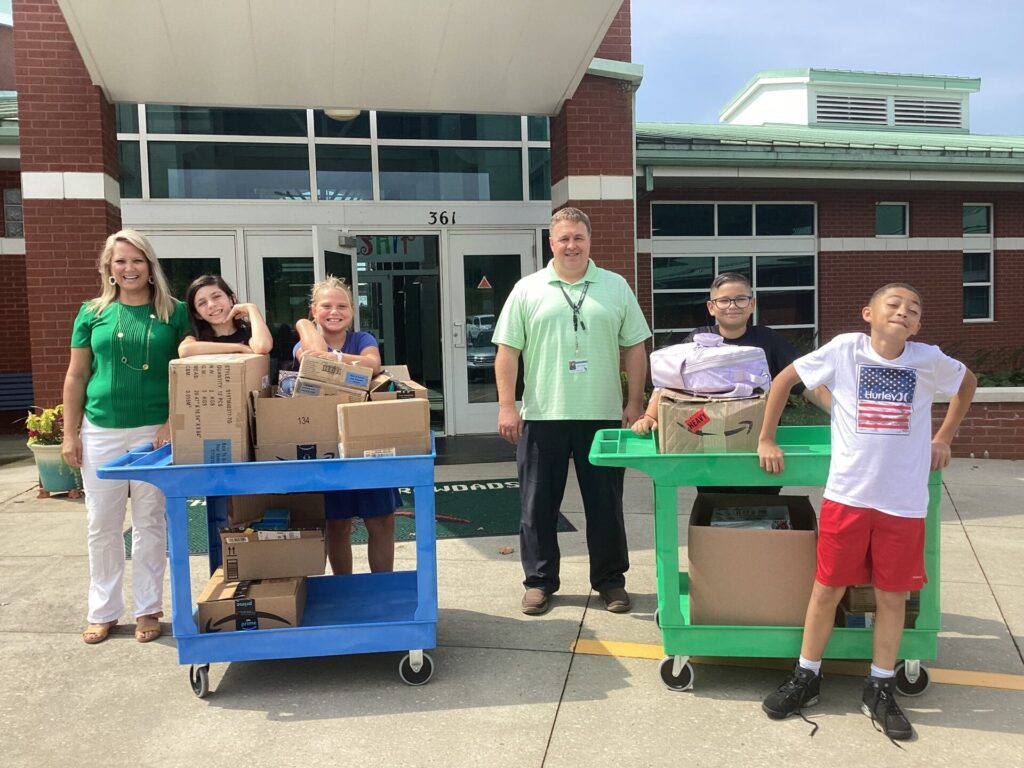 Special to Iredell Free News
The Rotary Club of Greater Statesville delivered a truck full of school supplies — with the help of Flow Toyota — to Third Creek Elementary School on August 25
School administrators Jason Humphrey and Carla Moorefield, along with several fifth-grade students, helped unload the supplies. Teachers and staff will give them to students throughout the year as needed.
"We wanted to help a school this year and chose to 'adopt' Third Creek Elementary," Rotary Club president Maureen Moore said. "We kicked off this new partnership by collecting school supplies that Rotarians donated during the past month. We also brought in some snacks for the teachers to enjoy.
"This is just one way to show how we appreciate our students and teachers. We look forward to partnering on other projects throughout the year. We want to support our community and the Rotary motto of Service Above Self.''
The Rotary Club of Greater Statesville meets every Thursday at 12 noon at Twisted Oak Restaurant in Statesville. If you would like to join us, contact membership chair Sherry Harris at mrssherryharris@yahoo.com. All members of the community are welcome.
Photos