FROM STAFF REPORTS
A Kannapolis man who was wanted on multiple charges faces drug trafficking charges following his arrest in Iredell County.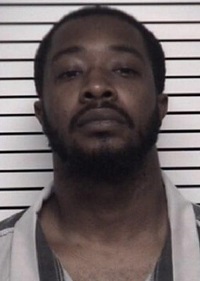 Sheriff Darren Campbell announced the arrest of Gregory Fisher Butler III, 32, of Inspired Way, Kannapolis, in a news release Saturday.
After stopping a vehicle on Thursday, July 13, ICSO Deputy J. Garcia learned that Butler, who was a passenger in the vehicle had multiple outstanding warrants for his arrest, including a felony cocaine possession charge filed by the Troutman Police Department in November of 2022.
Deputy Garcia placed Butler under arrest for the warrants and transported him to the Iredell County Detention Center, where Magistrate Thompson issued a $22,500 secured bond for those charges.
During a secondary search of Butler inside the Detention Center, ICSO personnel located approximately 43.25 grams of methamphetamine, according to the news release.
Butler was then taken back before Magistrate Thompson who found probable cause for the following charges: felony trafficking methamphetamine by possession, felony trafficking methamphetamine by transport, felony possession with intent to sell or deliver methamphetamine, felony possession of a controlled substance in a jail, and misdemeanor possession of drug paraphernalia. Magistrate Thompson issued Butler an additional $350,000 bond on these charges.