FROM STAFF REPORTS
A Statesville man faces armed robbery and felony assault charges following an investigation by the Iredell County Sheriff's Office.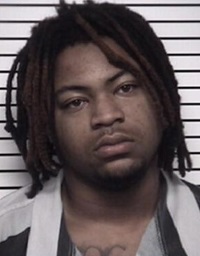 Sheriff Darren Campbell announced the arrest of Daniel Scott Miller Jr., 18, of Sparrow Lane, Statesville, in a news release Monday.
On Saturday, December 31, ICSO deputies were dispatched to a residence on Fonda Road in western Iredell County in reference to an armed robbery, Campbell said.
The victim told deputies that he had been robbed at gunpoint at his home the day before by Miller, according to the news release. Criminal investigators responded to the scene to assist with the investigation.
During the course of the investigation, detectives learned that the victim was attempting to sell a firearm online. After agreeing to a purchase price, Miller arrived at the victim's home, parked at the end of the driveway and walked down the driveway to meet the victim in the carport area to finalize the purchase of the firearm, Campbell said.
Miller then took the firearm from the victim, pulled out another firearm and pointed it at the victim, according to the news release. The suspect then ran back to his vehicle at the top of the driveway. While doing so, he fired multiple shots at the victim, according to the news release.
No injuries were reported. The victim's residence was struck multiple times while there were occupants inside, Campbell said.
Miller was located by deputies on December 31 and arrested. He was charged with one count of felony assault with a deadly weapon with intent to kill, felony discharging a weapon into occupied property, one count of felony conspiracy and one count of felony robbery with a dangerous weapon.
Miller was transported to the Iredell County Detention Center, where Magistrate J. Hollar issued a $500,000 secured bond on those charges.