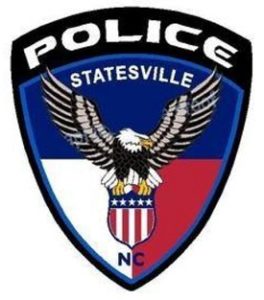 FROM STAFF REPORTS
The Statesville Police Department has released the name of a young man who died late Wednesday night after being shot inside a home on Goldsboro Avenue.
Zion Wilder, 19, was fatally wounded about 10 p.m., according to an SPD news release. A 15-year-old who was also shot remained in critical condition on Thursday.
When officers arrived at the scene at 610 Goldsboro Avenue Wednesday night, they found Wilder deceased on the floor from an apparent gunshot wound to the head, according to the news release.
The 15-year-old, whose name was not released, had also been shot in the head, police said.
Iredell County EMS personnel and the Statesville Fire Department responded to the scene. The 15-year-old victim was transported to Iredell Memorial Hospital before being airlifted to Wake Forest Baptist Regional Medical Center in Winston-Salem.
The SPD Violent Crimes Unit responded to the scene and began an investigation into the incident. The N.C. State Bureau of Investigation is assisting with processing the crime scene.
The preliminary investigation revealed that unknown suspects fired multiple rounds into the front of the residence from the street, striking both victims, according to the news release. In addition to the victims, three adults and three juveniles, ages 14,16 and 17, were also inside the residence at the time of the shooting, police said.
Iredell County Sheriff's Office deputies and Mooresville Police Department officers also responded to the scene to assist with securing the crime scene and crowd control.
The investigation into this incident is still ongoing. Anyone with information about the incident is requested to contact the Statesville Police Department at 704-878-3406.
Shots fired in areas while police are investigating shooting
At approximately 1:28 a.m., while officers were on scene at the Goldsboro Avenue shooting, officers heard shots fired near the intersection of Fayetteville Avenue and Fifth Street, police said.
After officers located two juveniles in the area, one of the suspects fled on foot. Officers pursued the suspect, who dropped a loaded 9mm pistol, according to the news release. The 14-year-old juvenile was taken into custody and the firearm was seized.
N.C. Department of Juvenile Justice was contacted and declined to pursue a secured custody order for the juvenile. The juvenile was charged with possession of a handgun by a minor, carrying a concealed handgun and resist, delay or obstruct an officer. He was later released to his mother.
Related Article
Northview Academy closed after student was shot and killed Wednesday night