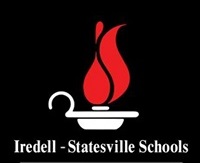 FROM STAFF REPORTS
Iredell-Statesville Schools Superintendent Jeff James announced Thursday afternoon that the campuses at Statesville High School and Northview Academy would be closed to students on Friday.
Due to security concerns, students at both schools will have a virtual or remote learning day on Friday. The change was approved by the N.C. Department of Public Instruction, according to the superintendent.
The concerns are related to a shooting that occurred at a residence on Goldsboro Avenue about 10 p.m. Wednesday. Two individuals were shot, including a student at Northview Academy.
A 19-year-old was fatally wounded in the shooting and a 15-year-old was critically injured, according to the Statesville Police Department.
The superintendent said the decision to keep staff and students home was made after consulting with staff and law enforcement.
Northview Academy was closed on Thursday and Statesville High operated under a security alert.
Related Article
SPD releases name of man killed in shooting; 15-year-old remains in critical condition