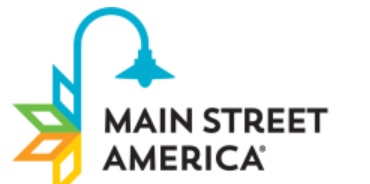 Special to Iredell Free News
Marin Tomlin, the former executive director of the Downtown Statesville Development Corporation, was presented with the 2022 Main Street Champion Award on Thursday.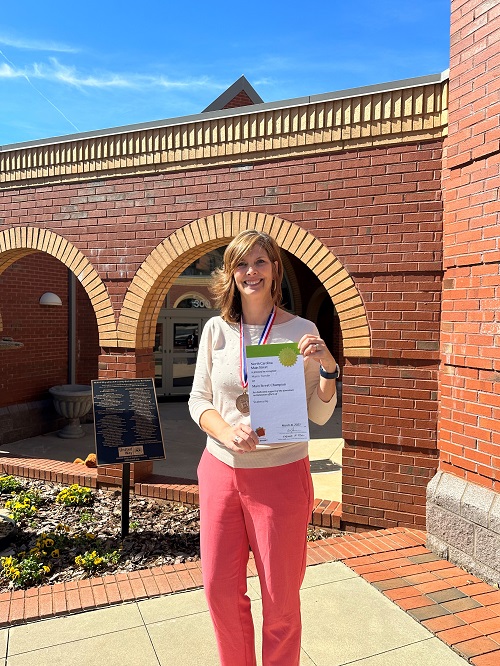 She was recognized during the final day of the North Carolina Main Street Conference, which was hosted by DSDC and held at the Statesville Civic Center.
During her career leading the DSDC, Tomlin was a champion for the downtown district and a catalyst for change. She gave her unwavering support of the City of Statesville's Streetscape project, bridging the gap between city officials and some downtown merchants. She was instrumental in the founding of the Friday After 5 Summer Concert Series, Hops & Harmony Craft Brew Fest, and Wine Walk. She set in motion wonderful programs such as Downtown Dollars and Downtown Statesville's successful marketing program. She also strengthened the legacy of the DSDC as a strong Main Street organization.
"This recognition is the icing on the cake of a 16-year career as the executive director for Downtown Statesville Development Corporation," Tomlin said. "It's such an honor to receive the award that I have been a part of giving so many times in the past. I'm grateful for all of the years that I was able to contribute and do good things for Statesville. I look forward to continuing to volunteer and be involved with all of the great things happening in downtown."
Tomlin has left an indelible mark on downtown through her hard work, dedication and tenacity. Even as she has transitioned to a career in real estate, her passion for Downtown Statesville has not waned.
She chose a firm located in downtown, is a dedicated volunteer, and is always just a phone call away when the DSDC staff needs advice or information.