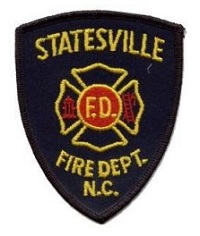 Special to Iredell Free News
Statesville Fire Chief Andy Weatherman will retire on August 1, after leading the Statesville Fire Department for three years and serving a total of 29 years with the department.
City Manager Ron Smith formally announced the retirement during the City Council meeting on Monday night where he commended and thanked Weatherman for his service.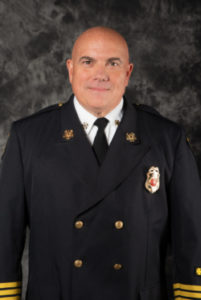 Chief Weatherman began his career in fire service as a volunteer with the Lake Norman Volunteer Fire Department in 1988. In 1993, he joined the Statesville Fire Department as a rookie firefighter at Station 1 on C-shift. Through dedication and hard work, he steadily progressed through the ranks from lieutenant to captain, battalion chief, and deputy chief, ultimately assuming the role of Statesville's fire chief in June of 2020.
Throughout his tenure as chief, Weatherman prioritized areas of improvement within the department, including succession planning, equitable pay, apparatus replacement, specialty teams training, and station relocations. He guided the department through the challenges posed by the COVID-19 pandemic, led the effort to achieve an ISO 1 class rating, and saw the groundbreaking of the new Fire Station 1.
Expressing his gratitude for his time with the Statesville Fire Department, Weatherman stated, "Serving others and helping those in need have always been my passion."
He cherished the opportunity to serve as a role model and mentor to his fellow firefighters, witnessing their growth and success within the department. Weatherman emphasized the strong bond among firefighters, describing it as a brotherhood where support extends beyond comprehension.
As he departs from the department after three decades of service, Weatherman expressed his hope for the continued prosperity of the fire department and urged that the well-being of its employees remains a priority.
"This is a great department with some of the best firefighters in the area," the chief said. "I am grateful for the dedication displayed by all the members and commend them for their outstanding daily contributions."