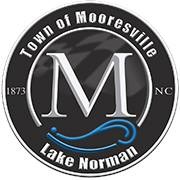 FROM STAFF REPORTS
The Town of Mooresville received a clean audit with no exceptions following a review of the town's finances and internal controls by Potter & Co.
Representatives of the Mooresville CPA firm presented the findings to town commissioners during Tuesday's board meeting.
The town has a net financial position of $292 million and, at the close of the fiscal year ending June 30, 2022, had $114 million in the fund balance, including $62 million in unassigned funds. That represents 82 percent of the town's general fund budget.
"It was a good year for the town," Potter & Co. partner Bob Taylor told the commissioners. "You're in a very healthy financial position.
Among the highlights outlined in the 219-page report:
♦ The town's general revenue stream has increased from $49 million in 2011-2012 to $76 million in 2021-2022; and
♦ During the last fiscal year, the town increased the value of its capital assets by $30 million and retired $10 million in debt.
OTHER BUSINESS
In other business:
♦ Town Manager Randy Hemann applauded employees in several town departments for their work on Christmas Eve and Christmas Day.
Eighteen employees logged more than 100 total hours in response to cold temperatures and power outages, Hemann said. And Mooresville Fire-Rescue personnel responded to 166 calls for service, double their regular call volume.
♦ Commissioners approved an $87,689 tax incentive over five years for Fibreworks Composites LLC, which is planning a $5 million expansion of its Mooresville facilities. The company plans to add 30 to 60 new positions as part of the project.
♦ The board approved a voluntary annexation request and utility extension request for a new development at Alcove Road and Culbreth Lane. Commissioners previously approved a rezoning request for the site, where Sunset Cove Partners LLC plans to construct 283 multi-family units and 30,000 square feet of commercial space on 15.5 acres. The development will have a boutique hotel and/or restaurant and a lakefront greenway with public access.
♦ Commissioners approved a request for the Police Department to purchase six new patrol vehicles at a cost of $294,120. The purchase is being funded by two grants.