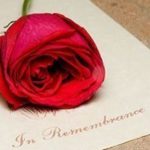 Mrs. Annie Whitener Lapish, 92, of Troutman, N.C., passed away on Wednesday, December 25, 2019, at Autumn Care of Statesville.
Mrs. Lapish was born July 16, 1927, in Troutman, N.C., and was the daughter of the late Sidney Otha Whitener Sr. and Maggie Lillian Brantley Whitener. She was a graduate of Troutman High School and on June 29, 1946, she married the late Grant Andrew Lapish, who passed away on August 26, 2001.
She previously worked for Troutman Shirt Company and Parker Hannifan, was an active member of First United Methodist Church of Troutman and was a volunteer Pink Lady at Iredell Memorial Hospital.
In addition to her parents and husband, Mrs. Lapish was preceded in death by three brothers, Willis Whitener, Harry R. Whitener Sr., and Sidney O. Whitener Jr.; three sisters, Barbara W. Freeze, Joyce W. Eaton, and Sara W. Hartline; and one niece, Pam.
She is survived by 15 nieces and nephews, Linda, Janice, David, Randy, Barbara, Michael, Steve, Jeff, Rick, Luellen, Tim, Patty, Cindy, Lee, and Joe and numerous great nieces and nephews.
Graveside services will be held at 11 a.m. on Saturday, December 28, 2019, at Iredell Memorial Gardens Cemetery. Funeral services will be held 12 noon on Saturday at First United Church of Troutman with Rev. Jeff Hamrick officiating. The family will visit with friends following the service.
Memorials may be made to First United Methodist Church of Troutman and online condolences may be made to the family at www.troutmanfuneralhome.com
Troutman Funeral Home is serving the family of Mrs. Annie Lapish.