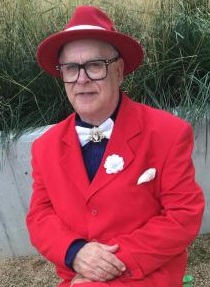 David Allen Mayes Sr., son of the late Raymond Durant Mayes and Sudie Mae Hoover Mayes, was born in Iredell County on August 24, 1946. He departed this life on Sunday, December 22, 2019, at his home in Statesville following an extended illness.
He was a graduate of Cool Springs High School and at one time was employed by Clark Schebel as a supply room clerk. He was a member of Shiloh AME Zion Church and was known to many of his family and friends as "Hollywood." In addition to his parents, he was preceded in death by his wife, Brenda Sue McCoy Mayes.
He leaves to cherish and remember the blessing of his life, his children, David Mayes Jr. and Jonathan Mayes, both of the home; his daughters, Tonya Smith and April Wyatt; his brother, Harry D. Mayes of Mt. Pleasant, S.C.; his sister-in-law, Lori (Shaun) Brown of Statesville; his grandchildren, Anna Mayes of Greensboro, Zackary Mayes of Charlotte, and Chloe Mayes, Chandler and Ashton Mayes, all of Statesville; nieces and nephews, Sarah (Travis) Free, Wade Mayes and Janice Meyer; the Shiloh AME Zion Church Family, cousins, other relatives and friends.
Celebration of Life Services will be conducted Saturday, December 28, 2019, at 1 p.m. at Shiloh AME Zion Church. Reverend J. Ruth Davis will officiate and burial will follow in the New Salem United Church Cemetery in Statesville, N.C.
Mr. Mayes will remain at Rutledge and Bigham Funeral Home until taken to the church to lie in state at 11:30 a.m. Members of the family will receive friends at the church from 12 until 1:00 p.m., but will assemble at the residence of Pastor Doris Allison, 9th Street, Statesville, at other times.
Visit the Book of Memories for Mr. Mayes at www.rutledgeandbigham.com. Rutledge and Bigham Funeral Home is serving the family of Mr. David Allen Mayes Sr.