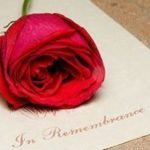 Carlo Augustine Racano Sr., 94, of Mooresville, N.C., passed away on Friday, November 15, 2019, at Gordon Hospice House in Statesville, N.C. Born November 24, 1924, in Waterbury, Ct., he was a son of the late Augustine and Santa Racano.
Orphaned as a child, Carlo was raised by his aunt Grace and Paul Staluto. He entered the U.S. Army at age 17 as a paratrooper commando and was one of the first ground troops into the Battle of Anzio during WWII. He moved to Norwalk upon his return to the United States. He married Marie Scordo, his wife of 73 years on May 18, 1946, in Norwalk.
Carlo worked side-by-side with German scientist and aerospace architect Wernher von Braun, has been in National Geographic when we became a 50-state union and he designed a flag which took second place. Carlo was involved most of his lifetime with Knights of Columbus.
He was preceded in death by a son, Peter, and siblings, Francis "Sonny" Racano, Mary Deleo, Rose Greco, Peter Racano and Richard Racano. In addition to his wife, Carlo is survived by a son, Carl Racano (Rose); grandchildren, Carl Racano III, Joseph Racano, Thomas Racano (Julie), Nicholas Racano (Diana), Jennifer Drum (Matthew), Paul Racano and Sarah Greene (Nathaniel) and ten great- grandchildren.
Mass of Christian burial will be held at 12 noon on Tuesday, November 19, 2019, at St. Therese Catholic Church, Mooresville, with Father Mark Lawlor officiating. A graveside service will follow at 2 p.m. at Salisbury National Cemetery. In lieu of flowers, memorials may be made to the Alzheimer's Association – Western Carolina Chapter, 4600 Park Road #250, Charlotte, NC 28209.
Cavin-Cook Funeral Home, Mooresville, is serving the family of Mr. Racano. Condolences may be made to the family at www.cavin-cook.com.